Mon-Sat, 8.00-18.00. Sunday CLOSED
Certified Professional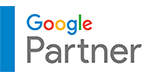 We're a Results-Driven Internet Marketing Agency.
WebCreatify is the digital solution provider for all marketing, digital marketing, and website development services. We help companies accurately track their advertising results and get more leads and sales from the web. We help companies, foundations & startups make a difference. We're providing our services in both Domestic & International market. We understand client's requirements and our experts provide customized solutions based on those requirements.
Making the Most of Digital Era
WebCreatify serves to help people with creative ideas succeed. Our platform empowers millions of people — from individuals and local artists to entrepreneurs shaping the world's most iconic businesses — to share their stories and create an impactful, stylish, and easy-to-manage online presence. We work to assure the qualitative performance of marketing & digital marketing campaigns; developing qualitative website and management information system; tracking and analysing complex marketing campaigns.
Take the right step,

do the big things.
Prahlad Agrawal
Managing Director
Mr. Prahlad Agrawal has an Experience of more than 35yrs in the Industry. He is presently leading our 3 International Offices of WebCreatify.
Amar Badani
Sales Marketing Manager
(Ex-Persistent)
Shivangi Ahuja
Finance Team
(Ex-British Telecom)
Akshita Ambade
Content Team
Vaibhavi Kengale
Developer Team

Sagar Shrikant Kadwe
Developer Team
If you have any query...
we are available 24/7
Sign up for email alerts
Stay current with our latest insights