Mon-Sat, 8.00-18.00. Sunday CLOSED
Certified Professional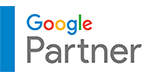 Welcome to the WebCreatify
Get expert marketing consultancy and web solutions with us, a digital marketing & IT firm that stand by your side always.
---
---
We'll Also Drive Your Results Through:
Our Services
---
HOW IT'S DONE
Strategies Our Digital Marketing Firm Uses to DRIVE RESULTS
Digital Marketing Services
If you're a business owner or marketing executive and you're looking for an awesome and enthusiastic partner to help you grow your business—from strategy creation to execution and ongoing optimization, you've come to the right place. WebCreatify helps companies increase leads and sales from the web, differentiate their brand, and optimize their marketing cost. The result? MORE BUSINESS GROWTH.

What makes us different from other digital marketing agencies is the fact that we cut the fluff—everything we do is done from a business owner's perspective and is directly tied to improving your web presence. No fancy jargon, no smoke and mirrors, and no "super secret sauce." Your strategies are rooted in data and analytics and we have the expertise and technology to actually show you what's working and what's not.
DOMINATE THE WEB
CONNECT WITH CUSTOMERS In the Right Place, at the Right Time... When They Need You Most
SEO and PPC
The single most effective way to increase (qualified) visitors to your website and generate more leads is by increasing your website's visibility in the paid and organic results of search engines like Google. Why? Because over 93% of online experiences begin with a search engine.

If your business doesn't dominate the first page of the search results, you're losing business—period.

We've successfully increased rankings, clicks, leads, and sales for hundreds of companies across the Asia—from local plumbers to enterprise institutes and tech corporations.
BE THE AUTHORITY
Your Website Tells YOUR STORY
Website Design
Your website is not a brochure—it's a virtual sales rep and your launching point for your digital marketing strategies. If your website is outdated, doesn't convert visitors into leads, or simply isn't up to your satisfaction, you need professional website design services.
WebCreatify is a web design company with an in-house team of digital designers specializing in designing and building responsive websites that look beautiful across all devices, including smartphones, tablets, laptops, and desktops, and is here to help you generate more leads and sales from your website.
Why Choose Us
---
Marketing Consulting
We guide you through the pipelines that generate new marketing ideas with higher potential and lower risk.
Business Partners
We believe in building partnerships, not acquiring clients. We treat your business like our own.
Business Boosting
We provide energy-efficient and environmentally conservative solutions to our clients to boost their business.
Creating Experiences
We cover a large range of creative platforms and digital projects with one purpose: to create experiences.
Strategic Approach
Based on solid strategic framework and real, relevant research, we create prototypes, not presentations.
Great Support
WebCreatify is all time available to guide you and help you out to solve your marketing and website problems.
Take the right step,

do the big things.
" Thank You for making a lot of effort in preparing the marketing plan, which I find interesting. Gives us good idea of how the young minds are thinking. Thank you for all your effort. "
Binod Chaudhary
President, Chaudhary Group
" I couldn't be happier with my choice of contacting WebCreatify for my new website development. Your team were easy to work with and helped me make a wonderful website in a short amount of time. Thanks again for all your hard work I will recommend you to all my friends! "
K. K. Goyal
Marwari Shaadi, Nepal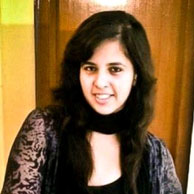 " Its expertise in the IT arena are second to none. They get the most out of their resources and work alongside them in the trenches as each deadline approaches. They have always completed tasks on time turning in quality work of the highest standards."
Gitika Bhatia
Aargee Group
WebCreatify is helping Filco Travels in boosting there day to day activities by providing cms....
Helping AllSportzHub in building their start-up and marketing their product over online platform....
WebCreatify has helped MarwariShaadi, Nepal in transforming their physical business to online platform....
Sign up for email alerts
Stay current with our latest insights