Since 2016; Offices in 3 Countries
Available All Day, 9AM - 9PM
Certified Professional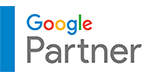 More Leads. Higher Conversion Rates. Better Customer Communication. Meet WebCreatify Chat!
Customer expectations are higher than ever. Not only do they expect to immediately speak with someone, but customers also want to instantly communicate with businesses in the way THEY want to.

WebCreatify Chat is a website chat service that makes customer communication simple—for both you and your customers. With both Artificial Intelligence-based and live chat capabilities, you can take a customized hands-off or hands-on approach, allowing you to free up your CSRs' time while still providing instantaneous customer service.
Websites promote you 24/7: No employee will do that.
(By Paul Cookson)
Why Choose WebCreatify Chat as Your Website Chat Service?
(1) CONVERT MORE LEADS WITHOUT LIFTING A FINGER
Seamless, easy-to-use capabilities that increase conversion rates by enabling customers to communicate with you on their terms
Allows website visitors to find relevant information about your company and get their questions answered with powerful, custom AI capabilities
Puts key customer information (name, email address, phone number, source of the lead) in the hands of your team quickly via real-time email notifications or its optional live chat capabilities
(2) BETTER INSIGHTS AND REPORTING
Allows you to continually improve the customer's experience when interacting with Blue Corona Chat by collecting and analyzing historical chat data
Includes a Google Chrome extension that enables CSRs to jump into current website chats and shows how many people are currently chatting
Includes dynamic phone call and integrated multi-channel tracking, including call recording, lead qualification, and more!



(3) CUSTOMIZATION TO THE MAX
Customizable, multiple talk tracks and responses tailored to your industry
Allows CSRs to jump into a live chat and take over for the AI-technology
Customers can chat online or use their mobile device to send texts and even voice messages, allowing customers to communicate with you on their terms


(4) HANDS-OFF OR HANDS-ON APPROACH
Supports both AI-enabled, instant responses or live chat with a customer service representative
Continually-learning, industry-specific AI capabilities that analyze the user's question and intent to provide the next response
Ability to notify multiple team members of chats and leads, just like any other website contact form
Website Chat Service FAQs
---
How does Website Chat service work?
When you subscribe to our service you will be able to chat in a real time with your website visitors.
Why Choose Us
---
Marketing Consulting
We guide you through the pipelines that generate new marketing ideas with higher potential and lower risk.
Business Partners
We believe in building partnerships, not acquiring clients. We treat your business like our own.
Business Boosting
We provide energy-efficient and environmentally conservative solutions to our clients to boost their business.
Creating Experiences
We cover a large range of creative platforms and digital projects with one purpose: to create experiences.
Strategic Approach
Based on solid strategic framework and real, relevant research, we create prototypes, not presentations.
Great Support
WebCreatify is all time available to guide you and help you out to solve your marketing and website problems.
If you have any query...
we are available 24/7
Sign up for email alerts
Stay current with our latest insights