Since 2016; Offices in 3 Countries
Available All Day, 9AM - 9PM
Certified Professional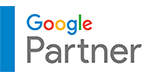 Get App Development with the best designs you need
App development provides easy accessing and promotes bussiness information from anywhere and anytime.
Apps are used more than websites.
74% Application developers uses two or more platforms simultaneously.
66% of millennial prefers to make purchase on mobile apps.
5% millions of apps are promoting business.
Mobile Applications is the perfect example of what is enabling economic growth in the technology sector.
(Max Levchin)
As digitalization is the need of the time for the growing business world, at the same time every company needs to establish their market value in this digital Era. Hence Mobile Application offers a platform to the company where they can provide services on a simple "click". If your application is not user friendly and difficult to access then you need to visit a professional application developer services. Webcreatify will make things easy for you! Scroll down to know more about our services.
Application Development Services
---
Why Choose Us
---
Marketing Consulting
We guide you through the pipelines that generate new marketing ideas with higher potential and lower risk.
Business Partners
We believe in building partnerships, not acquiring clients. We treat your business like our own.
Business Boosting
We provide energy-efficient and environmentally conservative solutions to our clients to boost their business.
Creating Experiences
We cover a large range of creative platforms and digital projects with one purpose: to create experiences.
Strategic Approach
Based on solid strategic framework and real, relevant research, we create prototypes, not presentations.
Great Support
WebCreatify is all time available to guide you and help you out to solve your marketing and website problems.
If you have any query...
we are available 24/7
Sign up for email alerts
Stay current with our latest insights