Since 2016; Offices in 3 Countries
Available All Day, 9AM - 9PM
Certified Professional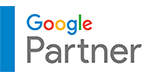 Content Management System (CMS)
With numerous websites launching every year, it seems as whole world is turning to the internet to reap maximum advantages for their businesses. Most companies create a huge amount of digital and non-digital content such as financial data in spreadsheets, internal memos and external correspondence in word processing documents, customer/client information and product inventories in databases, creative work in graphic, video and audio files, email messages, handwritten documents and drawings and more. When you are looking for web development packages, it is important to thoughtfully choose CMS for your website.
A content management system (CMS) is an application that is used to manage web content, allowing multiple contributors to create, edit and publish.
(1) Easy Administration
The admin dashboard is the heart of any ECMS and it should make it easy to manage all the tasks involved in content production. That means:
Keeping track of scheduled content and related assets.
Monitoring site and administrator activity.
Adding functionality through modules and plugins.
Managing notifications for tasks.
Administering multiple sites and platforms, if necessary.
It's easier to handle the content workflow within a single piece of software that gives everyone the appropriate access for their level of responsibility. That streamlines content production and reduces complexity.
(2) Powerful Publishing Tools
Just as the content you publish is the backbone of your interaction with your key audiences, publishing tools are the core of any ECMS. A good ECMS will adapt to the type of content you want to publish – everything from short news items to longer articles with custom layouts to landing pages with embedded documents – and integrate this into an overall publication workflow.

It will also handle SEO, content tagging, adding images, video and more from within the publishing interface.
(3) Built In SEO Tools
Google is always tweaking its search algorithms and there are many factors that influence your ranking.

A great CMS will have built in SEO tools to help you automatically create URLs that work for both readers and search engines.
(4) Social Media Integration
Social media platforms remain the go-to destination to reach and interact with your key audiences. That's why any modern CMS must take account of social tools.

This means making it easy to add social media sharing buttons for the most important sites to any page or piece of content, and ensuring your content is optimized for sharing on each platform, to encourage people to share your content with their audiences.
(5) Detailed Analytics
Tracking engagement on your platforms is an essential part of carrying out your content strategy.

Any good ECMS should enable your team to gather and glean the business insights they need.
(6) Publishing Controls
No matter how small your enterprise, it's unlikely a single person will be publishing all of the content themselves.

Even if you have a Marketing Director or CMO who's responsible for the strategic messaging of your company, you may be delegating content production and editing to a junior role or a freelancer.

Suddenly, publishing controls seem very important. Having various roles and levels of access within your ECMS allows you to properly manage and track you website content.
Why Choose Us
---
Marketing Consulting
We guide you through the pipelines that generate new marketing ideas with higher potential and lower risk.
Business Partners
We believe in building partnerships, not acquiring clients. We treat your business like our own.
Business Boosting
We provide energy-efficient and environmentally conservative solutions to our clients to boost their business.
Creating Experiences
We cover a large range of creative platforms and digital projects with one purpose: to create experiences.
Strategic Approach
Based on solid strategic framework and real, relevant research, we create prototypes, not presentations.
Great Support
WebCreatify is all time available to guide you and help you out to solve your marketing and website problems.
If you have any query...
we are available 24/7
Sign up for email alerts
Stay current with our latest insights