Mon-Sat, 8.00-18.00. Sunday CLOSED
Wizard of Social Media: Facebook
"Facebook is all about information and helping people share it".
fig.no.1.Facebook(facebook.com)
What is Facebook?
Facebook is a social networking site that makes it easy for us to associate and share with family and friends online. Originally designed for university students, Facebook was created in 2004 by Mark Zuckerberg while he was enrolled at Harvard University. By 2006, anyone over the age of 13 with a legitimate email address could join Facebook. Today, Facebook is the world's leading social network, with above 1 billion users worldwide.
Why use Facebook?
There are already many other ways to interconnect online, like email, instant messaging, and so on. What makes Facebook so unique and important? Facebook's above one billion users make it a cultural, economic, and social phenomenon. The importance of the online social media site to journalism, business, communication, and social relationships is tough to overstate, with users across the sphere devoting countless hours to the website and Facebook becoming an increasingly important way of obtaining information not only about friends and family but also about world events.
It can connect and share with the people we care about simultaneously.
Various social media apps and websites integrate with Facebook since it's so popular. Hence one can easily use a single account to log in to multiple websites.
Facebook works as an RSS reader for news.
We can use it to build a professional profile or personal portfolio.
Facebook offers free video messaging.
It's an easy way of organizing events.
It is the easiest method for remembering birthdays.
Great platform to share interests and opinions and grow business.
Facebook is also known for finding dates.
Steps to create a Facebook account.
1. Open the Facebook homepage.
Any individual needs to be at least 13 years old to create a Facebook account. Facebook accounts are free, but you one purchase things for their Facebook account. Only one Facebook account can be created per email address.
fig.no.2.Facebook home page(facebook.com)
2. Enter information.
On the Facebook homepage, the first name, last name, email address, password, birthday, and gender needs to be entered. Real names must be used for creating a new account. Nicknames are allowed as long as they are a variation on the real name (Jim instead of James, for example).
fig.no.3.Facebook sign up(facebook.com)
3. Click the "Sign Up" button.
If all of the information is correct, the "sign up" button needs to be clicked. A verification email will be sent to the address that was provided.
fig.no.4.facebook signup step 3(facebook.com)
4. Open the verification email or enter code.
It may take a few minutes for the email to get delivered. The link in the email must be clicked or the activation code needs to be entered on Facebook to activate the account.
fig.no.5.welcome to Facebook(facebook.com)
5. The account is created.
Drawbacks of using Facebook
Facebook Privacy: we should remember never to give out too much personal information because there are stalkers and hackers everywhere who might misuse our information.
Facebook is full of fake profiles. Most of them are created by stalkers or marketers looking to gain more friends and use it for their marketing purposes.
Many users still don't use the Facebook list feature which is very helpful to keep their status updates targeted to a specific group of friends (e.g college friends, office friends, etc.)
One of the major reasons why people deactivate or delete their Facebook profile is that it is time-consuming. Being one of the best ways to stay updated about what your friends are doing, people spend too much time on this vast social networking site.
Conclusion:
Weighing the scales, where we put the benefits and drawback of Facebook, we can conclude that, if Facebook is used in the right proportions, and with proper care, it can be a powerful tool for marketing and networking. While there are some disadvantages, they can be overcome with some knowledge about the platform, and a bit of self-discipline.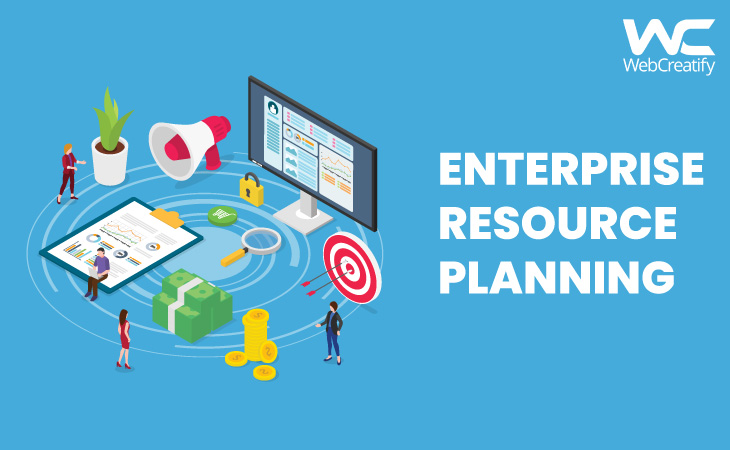 Enterprise Resource Planning (ERP) is a computer-based software that allows an organization to use its applications to manage the business. It is a system that identifies, plans wide resources to mak...
As India is a developing country, so it's also adapting the digital era in every day-to-day element. While shopping we come across different payment methods and sometimes we may get confused to c...
Sign up for email alerts
Stay current with our latest insights