Mon-Sat, 8.00-18.00. Sunday CLOSED
What is Mailchimp? Features and Its Uses
Mailchimp is a popular platform that is designed in a simpler and easier way. It is a software that is mainly used for business to create and manage mailing lists, send newsletters, automated campaigns, and more. It is used to connect with customers, build strong relationships. It provides email marketing tools in one place for a businessman to enhance their business. Mailchimp boost sales give customer experience, increase audiences, connect with new people.
Mailchimp is an Email Service Provider that was built in 2001 and today it is on the top email newsletter service. It is an attractive software which provides templates and drag and drop builder for marketers. With this, you can send automated emails and newsletters to your contacts. It is the best choice for competitors in the marketing industry. Mailchimp is free for 2000 subscribers with 12000 mails per month. It provides easy use of the charts, analytics, integrations in a flexible way. It gives an option to tag people, send emails in groups for a specific purpose. 10794 emails are sent through Mailchimp every second and consist of a 60% share of the email sector. It makes email more personalized.

fig.no.1.Mailchimp(miromedium.com)
Mailchimp offers support options like video tutorials, FAQ's[Frequently Asked Questions], online support. It is combined with applications like Nutshell, Constant constant, twitter, WordPress, and many more. It is the most reliable software for email marketing. It supports on mobiles. It has recently enabled searching domain name, website design, frameworks. Mailchimp allows one to send 1000 emails at a time. With the help of Mailchimp, you can create postcards, Facebook ads, landing pages, social ads.

Features of Mailchimp.

Automations:

Mailchimp has a pre-built marketing automation tools which focus on strategy. It eliminates manual tasks. It allows us to engage with people. Marketing automation of Mailchimp provides an opportunity to create a single email and send based on triggers. It gives better results.

Lists:

MailChimp helps to users to share their brands on a website. You can collect sign up lists from Mailchimp. Users can also take advantage of existing integrations to help keep their data up to date between platforms.

Templates:

MailChimp has a set of pre-designed templates used while creating an email. If you know HTML coding, then you can create your own template. Users can also start from scratch and use the template builder for more customization.

Campaigns:

RSS to Email and Automated Workflows allow you to create automated campaigns that will start sending based on triggers set by the user. Mailchimp also allows to track the performance of campaigns.

Ads:

Find new customers and reconnect with current ones through another channel by created integrated Facebook and Instagram ads.

Reports:

MailChimp's reporting features help a user understand who's opening, clicking, and coming back for more. The reports are mobile friendly and can be exported to share with coworkers or clients. If you sell online, our reports can help users understand how their email marketing is directly affecting sales on their website.

How to use Mailchimp?

fig.no.2.How to use Mailchimp(techprevue.com)
Step 1: Enter mailchimp.com in your browser.

Step 2: Click on Sign up for free at the top of the right-hand side. Then you will be directed to another page.

fig.no.3.Sign into MailChimp(mailchimp.com)
Step 3: Enter your mail id, username for login and password, and click on signup.
fig.no.4.Welcome to Mailchimp(loginmailchimpsignup.com)
Step 4: Then you will get a mail on registered email id to verify your account. Click on the "Activate Account" button.
Step 5: Now, click on I'm not a robot.

Step 6: Now, you have to add your details and click on continue.

fig.no.5.welcom to Mailchimp(mailchimp.com)
Step 7: you will ask to solve a quiz "Let's find your marketing path" to make suggestions on your future plans.

Step 8: Now, you can create your first email. Add contacts. You can use templates that are pre-designed.

fig.no.6.lets get start(mailchimp.com)
Step 9: Now, you can also create a land page, grow the audience through Facebook through an automated welcome mail.
fig.no.7.you're almost there(mailchimp.com)
Conclusion :
Mailchimp is used in many industries across the world. It has made an innovative art in the world of email marketing. It is also used in universities, charities, local clubs. It is mostly used for small businesses. Mailchimp helps to attract customers, target audience, gain traffic. It offers various functions like provide solutions to marketers, drag and drop options for using templates, manage multiple clients.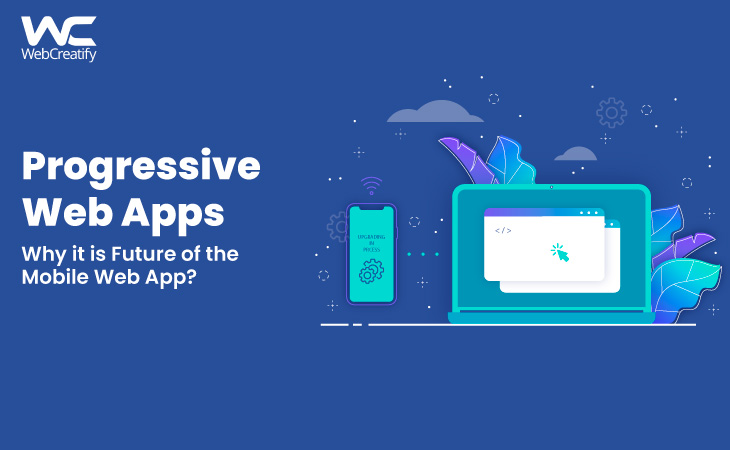 In recent years, mobile usage is usage has risen to the point where people now spend twice much time on mobile devices as they do on desktop, and in many countries, mobile is the only device they use...
"The first impression is the last impression" This holds particularly true for the website. The website is the first thing that catches the visitor's eyes. If the visitor is impressed and goi...
Sign up for email alerts
Stay current with our latest insights