Mon-Sat, 8.00-18.00. Sunday CLOSED
What are Backlinks and their Importance.
Backlinks are links that are provided from outside domains that are used to point the pages on your domain. It is an incoming link to your website from another place through the Internet. These are the links which are used to bring traffic for a site from any external source. Backlinks are the links from one website to another website where the first website has an external link to the second website. When the user clicks on the link, then the second website comes in progress. It depends on many factors. It is a process that brings maximum traffic to a website. It is an essential part of Search Engine Optimization(SEO). Backlinks are also called hyperlinks, referring to the domain. It plays a major role to connect websites from one and another. It is the backbone and the strongest node which connects websites in a specific way. Backlinks attract people to gain more information and make money on a website.
Backlinks show the transition from one page to another. It is the combined part of SEO. They index website pages efficiently. Google page rank algorithm is used to represent backlinks in order from the most important link to the least important link which attracts clients and increases the site readers. These links help to determine the importance of a website. You can add one or more links to your content. The new content can have images, articles, videos. SEO strategies are focused while adding new content.

fig.no.1.Backlink(websitemanagement.com)
The Backlink Builder Tool is used to find websites that are related to your website and add a link to their site. By typing a tag, the Backlink tool finds all the related sites according to the tag and find quality links easily. It is not necessary to add more number of links but to add quality inbound links. The anchor tag is used to create quality backlinks to a site. The Domain Stats tool is used to keep track of links. This tool shows the backlinks available of your domain, pages that are indexed, Alexa traffic rank. It also shows listing in the open directory. When you are adding an external link to your website, you must look after page authority, content, search engine accessibility, anchor text, meta tags.
Importance of backlinks

fig.no.2.SEO(wpcontent.com)
Backlinks are important for telling the search engines on how different websites and web pages are connected with each other. For example, A street map from one web property to another like an online marketing site backlinks to a blog article, it's an indication to Google that both websites share a similar field and that the high authority site trusts SEO's content. Trust and authority are the most important reasons that backlinks matter to search engines. Trustworthy sites will link to other trustworthy sites and avoid spam. This gives the search engines some hints about how to give priority to a website in search results because they would far rather give searchers links to genuinely helpful, relevant sites.
Backlinks are also important because they bring referral traffic into your website, which is traffic that might not have found you in a search. If you can bring referral traffic in and keep people on your site with high-quality content, it lets the search engines know that your content is valuable to visitors.
Build relationships.
Link building enables us to reach relevant websites and blogs. This reach is related to the promotion of your website which has been created. The main task is to find out the link. Outreach can build strong relationships so that your business can grow and increase trust.
Sending referral traffic.

A link from a highly-visited website leads to an increase in traffic. If the site is good, then traffic is relevant so sales can increase efficiency. Backlinks are all upon customers whether they like it or not.

Brand building.

Good link building helps to build a brand and establish authority. There are many techniques to build a good link. Content creation shows people the expertise of your company, and this can help to build a brand. Example: If you create a piece of content for a company and publish it when you outreach and try to get links to the content more in detail, you can show expertise and ask other people to share the content.
How to create relevant SEO backlinks.
These steps can bring traffic to your website.
fig.no.3.outreach strategies(ainfosolutions.com)
1. Keep your links relevant.

Look after the topic related to your content, appropriateness of links, the core of the page. Check relevancy through Majestic SEO. Find backlinks which suit to your website efficiently.
2. Make friends with authority websites.
Together with authority websites, your site will be stronger. You can even analyze the links with the help of Majestic, Serpstat, Link strategy.
3. Concentrate on websites with real traffic.
Your tier one can be solidified with backlinks from real websites. You can check information about the traffic of the website using SEMRush.
4. Be careful while spreading your anchor text.
If the anchor text is distributed in the wrong way, your site can have a low ranking, and you can get a penalty. Your backlinks must be branded. Select anchors very carefully for your website. Free backlink checker can help you to analyze anchors.
5. Get backlinks from high standard websites.
Skip the websites which include spam-like gambling. These websites have low authority and can't gain traffic. Backlinks must be trustworthy and popular.
Conclusion:
Some backlinks are inherently more valuable than others. Backlinks must be qualitative so that readers can attract them to the site. High-quality backlinks increases sales, boost brands, and are always helpful for SEO. Backlinks improve organic rankings. It enables faster indexing of a website. Backlinks help to increase business revenue.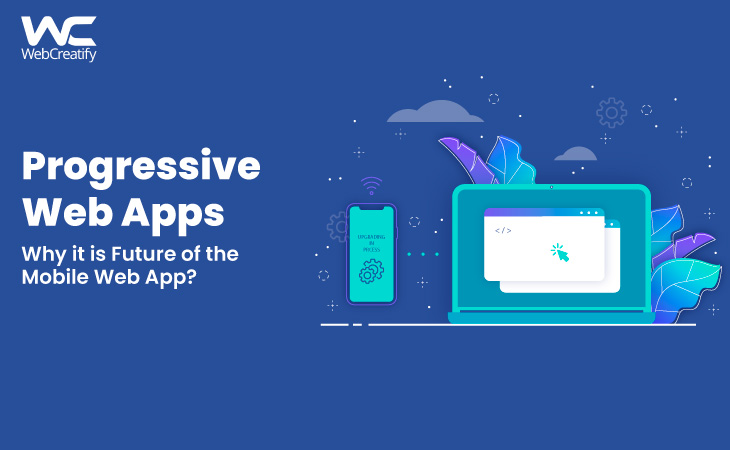 In recent years, mobile usage is usage has risen to the point where people now spend twice much time on mobile devices as they do on desktop, and in many countries, mobile is the only device they use...
"The first impression is the last impression" This holds particularly true for the website. The website is the first thing that catches the visitor's eyes. If the visitor is impressed and goi...
Sign up for email alerts
Stay current with our latest insights