Mon-Sat, 8.00-18.00. Sunday CLOSED
Websites: The New Yellow Pages?
Now many of you are not going to know what Yellow pages are, so, let's take a quick little stop there. Yellow pages are like the dictionary, only housing businesses instead of words. In Yellow pages, businesses are arranged in alphabetical order, which users can contact as per their convenience or requirement. But now, the Yellow pages have been transferred online, as almost every business has its own "Website".
fig.no.1.Yellow page(blockchainnetworks.com)
Introduction:

A Website isn't the site of some web that a spider spun, no it is more than the literal meaning that you be deriving from the word. Any website is a collection of correlated data, usually pertaining to a single source (like a business, or even social media). The classical definition of a website must also include that is a collection of webpages, related to a single content, and is identified by a common domain name, also referred to as a URL, or a Uniform Resource Locator. But if you wanted the technicalities of it all, you wouldn't be here reading this, would you?
To start with, let us answer the title question, yes, a website usually holds all the details and more that were contained in the yellow pages, some decades ago. A website about the business will house its contact number, the physical address of the business (if any), and in addition to that, any and all information about the business. The websites are really dedicated to a single topic or agenda, like the news websites will display all news – international or local – an e-commerce website will recreate a physical shop for the users – a shop with more brands than ever perhaps.
We'll continue to use the reference of the Yellow pages, so in earlier and less technical times (perhaps), the yellow pages were the only local listings that were available to the businesses. In the same manner, websites are used as local listings in the modern-day, well, websites are also used to portray and showcase the products overall chains, local or international, so that is a plus point of websites. They have become of paramount importance for the existence of any business, due to the increased reliance of the customers on their mobile phones, and the Internet.
fig.no.2.Website(websiteforyourbusiness.com)
Categorization of Websites:
In essence, websites can be broadly categorized as static and dynamic. As the names suggest, static websites have static or fixed web pages stored on the server in the manner that is was coded, and the same web pages are sent to the user on the server. Such "static" websites are typically designed with the aid of HyperText Markup Language or HTML; and Cascading Style Sheets or CSS is used to control the appearance of the websites.
On the other hand, the dynamic websites are the ones that morph or edit themselves automatically and often. These are generated "on the go" by programmed code that produces the HTML, which in turn designs the website. The dynamic website displays the active dialog between the user and the server, or even supplies data and pertaining information which has been personalized for a certain user. The dynamic websites form the new section of the websites or Websites 2.0.
Now though, the websites can be divided into innumerable types based on their specialization in varieties of content, some of them that you frequently encounter have been discussed here.
fig.no.3.Static OR dynamic(websitedifference.com) 
A blog: it is a form of a website that is usually dedicated to a single topic or area of interest. The catch with a blog is, that it must be regularly updated, apart from that, the blogs are the best place, one can showcase their authority in any manner they deem fit. When it comes to the content that can be displayed in a blog, a blog is literally "your painting", you may paint it as you desire, just remember to keep refreshing the colors on it, meaning, just keep it at the back of your mind, to update the content of the blog. Usually, a well-written blog speaks your heart out, it allows you to portray yourself as an anonymous entity, something that is a common practice these days.
fig.no.4.Blog way(wordpress.com)
Business: this brings in the commercial use of websites, where these pieces of code (websites) are representations of the business. These can be really handy when it comes to increasing customer interaction, but more than that, these are replacing the concept of a brick and mortar store; however, the rate at which the importance of such websites is increasing, is alarming. There may as well come by a time in the near future, where if a business does not have an online presence, it won't really be a business much longer.
fig.no.5.Planning business(bexar.com)
Brochure:

this is almost like a business website, but without the many technicalities and extensions that a fully-fledged business would have, brochures, are for simpler businesses or for particular aspects of the business. An online brochure, like any other offline brochure, displays information about a certain business or product, essentially contained in some web pages, and all these pages are hyperlinked to the main page, in our case the brochure website.
fig.no.6.Security fencing(wearfence.com)
Crowd-funding:

this type of website is the online way to gather support for yourself, or to fund your idea. This is the hub for the attention-seeking who always wish to have a crowd behind themselves. If you think your math teacher doesn't teach you algebra correctly, this is the best place you can start a petition, and ask others to sign the same.
fig.no.7.Petition(ipetition.com)
E-commerce:

these are the new best ways to pass the time for almost everyone today. Today, when visiting the physical local store is a little out of grasp, E-commerce websites allow the users to not miss the physical store, as they can sit back and order anything they want to. The difference between a business website and an E-commerce website is that in the latter you can add products and services in your cart (or bag) and can pay for them, and enjoy them.
fig.no.8.Shopping for fire(amazon.com)
Educational:

no, educational doesn't only mean websites that you can educate yourselves from, they mean and include websites that will give you information or knowledge about anything you wish. Would you believe, even websites that offer you games, or information on games is categorized as an educational website, although it would not be in your best interest, telling that to your six-year-old cousin?
fig.no.9.Epic game(owler.com)
Media or entertainment:

media websites are dominated by news websites, which offer the latest developments in all fields: weather, sports, coronavirus, anything. Entertainment websites may include YouTube, that offers constantly refreshed content, even Netflix can be considered as an entertainment website. Perhaps this is the favorite type of website then?
fig.no.10.Stranger things(netflix.com)
Non-profit:

non-profit organizations, though may not be considered as a business, but still need a website, to spread their concern. These websites will be nothing like the complex, technical business websites, they'll simply explain what the non-profit is about, their areas of work, and a few photos of the people, whose lives they've changed.
fig.no.11.Our mission(cheapism.com)
Portals:

This is the central place that brings everything together, perhaps this is sports. A web portal is something that combines information from a multitude of sources, and about a magnanimous number of fields. It can be something as simple as a school central website, that houses all the links about everything associated with the school, or it may be something like Yahoo, that links the Yahoo mail, the news sources, and I think some shopping websites too? Users technically are granted access to the portals, via means of a specific ID and password.
fig.no.12.Yahoo home page(google.com)
Portfolio:

if you're a creative arts person: a writer, a photographer, an artist, or something of the same, this is something in addition to your personal website – this portfolio is something that is dedicated to your art. This is the appropriate platform where you can showcase your content and skills to your future employer, this is the thing that makes you stand out, this is what the major artists use to put their name out in the market, and in the big world.
fig.no.13.Alex smith(bootstrapmade.com)
Conclusion:

You might be wondering what the use of having so many types of distinct websites is. Well, the answer to that is many-fold: primarily, a website is the quickest way of reaching out to as many people as you can. Secondly, it gives you that edge, to portray yourself in open international markets, if you are a business per se, and you want to increase your business to the international level, a website will help you. It allows the people to see, why they can trust your business, they can read the reviews of your products and services (provided, they are available on your website), they can even get in touch with you. Above everything, we ought to realize that websites are the new thing in, but more than that, they are the essentials in the market now. A business without an online website is often taken to be a business without credibility. Over time, perhaps, the importance of the websites will only grow in magnitude, as the dependency on the Internet increases. And yes, the Websites are the Yellow Pages of the 21st Century.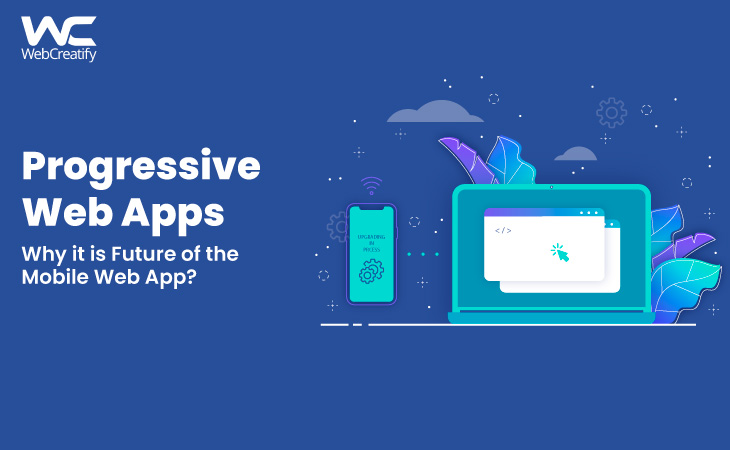 In recent years, mobile usage is usage has risen to the point where people now spend twice much time on mobile devices as they do on desktop, and in many countries, mobile is the only device they use...
"The first impression is the last impression" This holds particularly true for the website. The website is the first thing that catches the visitor's eyes. If the visitor is impressed and goi...
Sign up for email alerts
Stay current with our latest insights