Mon-Sat, 8.00-18.00. Sunday CLOSED
Twitter essentially evolved as a social networking platform that enabled various users to receive and send text messages which had a maximum capacity of 140 characters. These 140 characters were all the users could've used in their messages, and this limitation was something that attracted the masses, saying what they had done while respecting the limitation of the platform. An interesting fact to know about the limit is that essentially when Twitter was more like a Short Messaging Service (SMS) platform, the 140 characters limit was induced by the carriers, and not by Twitter.
fig.no.1.Twitter(googleengine.com)
Twitter allows you to follow high-profile celebrities, professionals, news, or simply stay in touch with old high school friends (obviously when the platform evolved, it was an innovative way of checking up on old friends, but now, a Whatsapp message is the preferred means of communication). The essence and perhaps the unique feature about "Tweeting" is the fact that it allows and entertains for highly skimmable, rich in knowledge material for the modern crowd, which often has bleak attention and time.

fig.no.2.Prime minister of India(indianews.com)
How to set up a Twitter Account:

Step 1: Make sure you have the Twitter application downloaded on your phone, next, fill in your details, your full name, email address, and mobile number. You are not supposed to pick fake names on Facebook (No Angel Priya on Twitter).
fig.no.3.Creat your account(twitter.com)
Step 2: Allow Twitter to personalize your experience, this way Twitter personalizes posts for you and brings up things that you might like and more things of the sort. Twitter promises the browsing history is never stored with your details in their server, this way your safety is not compromised.

fig.no.4.Customise your experience(twitter.com)
Step 3: Enter the verification code that was sent to your email address or mobile number, and verify your account.
fig.no.5.We send you a code(twitter.com)
Step 4: Choose a password for yourself, try and not make it [email protected] or dragon maybe. (Those are the most common passwords, trust us!) It is usually recommended that your password is not your birthdate, and is a combination of letters (capital and small), number, and symbols. (Much like Elon Musk's son's name)
fig.no.6.you'll need a password(twitter.com)
Step 5: Pick a profile picture for yourself (if you like), this may be very crucial for celebrities, and other high-rated professionals, but for common people, who rarely get a decent picture, it's a step we can skip.

fig.no.7.Pick a profile picture(twitter.com)
Step 6: You are expected to describe yourself, what makes you special. Again, unlike the Instagram bio where people have expectedly dropped from heaven, and where people are compelled to wish them on a certain date, the Twitter bio is supposed to be explaining about yourself in a gist, like the "tweets", the bio also has a cap of characters, you're allowed only 160 characters.

fig.no.8.Describe yourself(twitter.com)
Step 7: Choose the languages you speak from a list of supported languages, this is an important step as it allows for Twitter to personalize your feed with tweets in the same language. It also allows for twitter to generate a list of people who converse in the same language.

fig.no.9.Which language do you speak(twitter.com)
Step 8: You can choose from a list of people or accounts, whom you'd like to follow. This way you're designing your own Twitter feed, personalizing it for yourself according to your interests, and likes.

fig.no.10.Suggestions for you to follow(twitter.com)
Step 9: Twitter asks if you'd like to enable the notifications for your Twitter account, this way whenever one of the accounts you're following tweets something new, you'll be pinged about it.

fig.no.11.Turn on notification(twitter.com)
Step 10: Too many steps already? Need not worry, this is the step where you lay back and skim through the available tweets in your feed, and maybe even write a tweet of your own.

Remember though, there is the character crunch of 280 characters, so better keep your tweet crisp, and precise. But these, 280 characters are yours and yours only, they are the most important for you, and no one can them away from you. Enough pep talk, time to go, and start "Tweeting".
Why use Twitter: Twitter is regarded as one of the most efficient and easy ways of following up on certain news events, or even on your favorite celebrity. The basic reason behind this is the fact that the character crunch allows for absolutely to-the-point data (Just like our teachers use to tell us in high-school). In addition to that, people also prefer Twitter for the following reasons:
1. Twitter allows users to personalize their own feeds, and be the one in charge of the content they wish to view. They may choose to have media posts, or movie reviews in their feed, at the same time, they may opt for news updates, and national and international political posts; the sheer variety of the "tweets" available on the social media platform, cater for its immeasurable potential, and international outreach.
2. When looking at Twitter from the point of view of retailers and marketers, it allows you to market your products to potential customers in innovative ways. The trick with when it comes to marketing via Twitter, is the 280 character crunch (yes, they increased the limit, just to ease the pressure on the person writing one), and advertisers and marketers have to put in all relevant details of the product, and at the same time must keep in mind, the attractiveness of the Tweet. It also allows for increasing the customer interaction, for already established businesses, one can like or retweet on a comment or address it if, the comment is a query.
fig.no.12.the Barista bar coffee(twitter.com)
3. Another feature of Twitter is that it is by default set at public privacy settings which means, that anyone can read your Tweet, it is a bonus if you're an up and coming writer. Moreover, the Tweets in your feed are organized in a chronological manner, starting from newest to oldest. So if you're willing to follow up on a certain protest, or an accident, and don't have a lot of time to read and read through lines of content, Twitter is the place you want to be at. (This feature is exercised by reporters who are usually at the scene of protests, or approaching scenes, from where they tweet news by the second.)

4. It is the easiest way for you to endorse your research, like, you can publish links to your research blogs, and add an interesting and attractive tweet, to increase reader interaction.
5. Because Twitter provides for highly skimmable content, people prefer it to other sites, and thus a single tweet can easily loads and loads of people.
6. Reporters often use tweets when following up on a new incident, they use these very short updates to keep their audiences on their toes, and at the same time increase the audience they are catering to. (It's like the drumroll before the announcement of the final thing)
7. Another very important thing that can be used via Twitter, is feedback. Users can expect reactions to their theories on a certain phenomenon or other topics (Flat-earth believers will get their reviews here too).
8. Since Twitter is free of cost social media service, it allows for more and more users to establish their presence, in addition to that, they also get to publish their views, thoughts, and more. Even though there are paid advertisements, but most businesses also benefit from organic results or unpaid advertisements.
Conclusion:
Twitter presents you with an exclusive platform where you can blog, text, upload stories, and message at the same time; it allows for you to cater to a wide-ranged audience, but with crunch and precise content. It is the best place where you can follow up on your celebrity-artist, seeing them Tweet about them hitting the gym or going to a party, or whatever. It also gives the opportunity to express your views on issues, if you're a writer, willing to express your view to the community. It is also the place where you can convey your views of the flat-earth, and present valid reasons (according to you), about why the Earth is flat.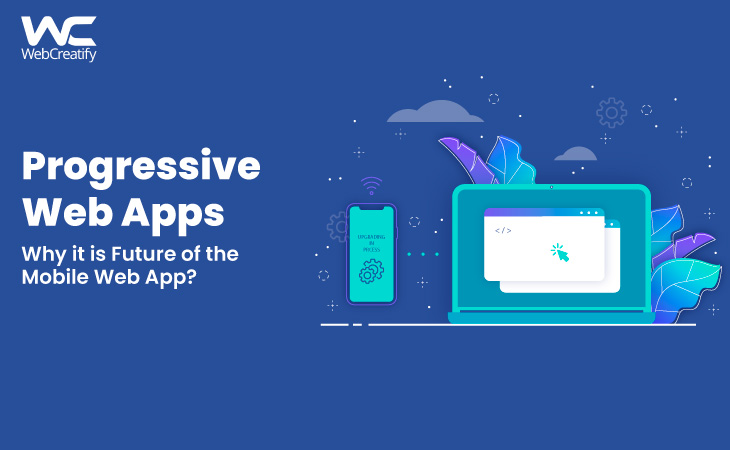 In recent years, mobile usage is usage has risen to the point where people now spend twice much time on mobile devices as they do on desktop, and in many countries, mobile is the only device they use...
"The first impression is the last impression" This holds particularly true for the website. The website is the first thing that catches the visitor's eyes. If the visitor is impressed and goi...
Sign up for email alerts
Stay current with our latest insights