Mon-Sat, 8.00-18.00. Sunday CLOSED
Role of Project Management in Healthcare
Project management is an important position to acquire. A project manager should be equipped in the following areas:

• Forecasting ability.
• Risk analysis.
• Cost management techniques (six sigma tools).
Project management is the base for a brand to grow in a region. It can be regarded as the foundation. For a PM (project manager) it is essential that proper analysis is made. This would eventually help in cost reduction by maintenance and preventive steps in the long run.
Project Management in Healthcare
(Source: Project Manager)
Project management is a crucial domain in healthcare. There are various aspects for a project to sustain and maintain the 'work-flow'. Those are:
• Operation management.
• Talent management and human resource management.
• Six Sigma tool implementation | DMADV or DMAIC approach [1]
A project management is headed by a project manager. The PM is the backbone of a project. Hence it is equally essential for some skills to be present in a PM. Those are:
Interpersonal skills
External and internal communication runs a project. The project manager needs to understand the voice of the customers (VoC) as well as the Voice of the Business (VOB). The internal committee also has its workflow. A project manager (PM) should be aware of the constituents of his/her team.
Risk analysis skills
Fig 6. Cost management due to risk analysis.
A PM should always differentiate between value-adding activities and non-value adding activities. This non-value-adding activity can prove to be liabilities. The PM should implement steps of either preventive maintenance (before an occurrence of an event) or breakdown maintenance (after an occurrence of an event). This will help to prevent tangible and intangible losses.
Forecasting skills
Risk analysis, purchasing power, budget forecasting together constitute the forecasting skills. A successful project in healthcare is judged on three factors:
1.Quality
2.Budget of project
3.Consumer reachability
Tata Projects has recently decided to transform healthcare facilities in COVID containment zones. They have also volunteered in transforming hospitals into COVID-facilities by improving the infrastructure with planned team-work, capital injection and supply of medical equipment. This was achieved in a short duration. It was possible because the project was well planned and well equipped under proper leadership of Mr.Chaturvedi, the chief strategist of Tata Project.
Contemporary trends in Indian healthcare
Fig 7. Trends in healthcare
Due to the recent pandemic situation, certain trends have emerged onto the scene.
Drug pricing
In India, the number of consumers for pharmaceutical products is larger than the number of people depending on certified doctors. The pharmaceutical industry is an entity that has no government counterpart. As a result, branded drugs are a household name as compared to generic drugs.
For example, 'Vicks' is more famous than its manufacturer name. Paracetamol is a generic drug more famous than its branded counterparts. Aspirin is more famous than its generic counterparts.
India is a 'brand-philic' country. Consumers are more attracted to branded products. This has resulted in a psychology for branded drugs. The reality, although, is different.
Fig 8. Characteristics of generic and branded drugs
This has resulted into a monopoly of drug pricing in India. India is the third largest consumer of pharmaceutical products. The revenue earned is in figures that has gained the attention of every drug manufacturer. As a result, lack of ethics has been a common trait in this industry. As explained earlier, the drug manufacturers infect the ethics of private and public healthcare organisations.
Fig 9. Lack of ethics in drug pricing
Insurance policy and covers
Reliance group, headed by Mr.Mukhesh Dhirubhai Ambani, in partnership with Kokilabehen Hospitals, has introduced insurance cover for security against COVID-pandemic. Several companies like Bajaj have introduced similar measures. Ayushmann Bharat had already introduced their insurance covers. This trend of health insurance is going to sustain after the pandemic situation.
Digitalisation
Apollo hospitals in the late 19s have started the trend of 'telemedicine' within their domain. This was a government-backed project. Today, Apollo Hospitals, Reliance group of Hospitals, Ruby Hospital in Kolkata are digitalised. Electronic health records (EHR) are maintained and updated on databases. This has brought the need for implementation of a code of conduct for maintenance of digital records in terms of Data information security in healthcare act (DISHA act).
Telehealth and telemedicine have been the growing trends in India during a pandemic situation. With the advent of 5G spectrum in India, this E-culture is going to stay.
Competitive, regulatory and ethical environment in healthcare marketing services
Fig 10. Roles of healthcare as a business entity (Source: Shutterstock)

Healthcare is a business organisation. It provides services. For every organisation, a product or service needs to have the following advantages:
Cost leadership:
It can be either the most convenient rate for a service or the most elite card. This is achieved by marketing services in healthcare. Unfortunately due to hierarchy and revenues, the marketing strategies and promotions tend to divert from the mark of ethics.
The recent controversy related to Patanjali vaccine for pandemic can be an example.
Differentiation:
Cost differentiation strategy or differentiation in the form of USP (union selling point) are the ways of sustenance in a competitive market. A competitive environment results in more ethical means of services because of the larger variations( options ) in the market.
Market injection:
Public relations, good-will of an organisation and credibility towards a brand are the objectives of a well-planned marketing strategy. This allows an organisation for market injection. It means maximum reachability to customers.
For example, Apollo care is a household name in terms of premium healthcare services.
Conclusion
Healthcare industries are a growing market. Every organisation works for returns and profits. This is necessary for the economy of a country. This, although, cannot be prioritised over human lives. Strict rules and quality assurance programs must be made mandatory for healthcare workers. The government should be made aware of the risks of digital data. Consumers should be made aware of the true side of a marketing gimmick. It is essential that we, as consumers, should understand the intrinsic value of healthcare services.
References
Firstly we prepare the platform for designing, then test with users, implementation, and integration with the sales-warehouse system. In most cases, the work to generate sales is still ahead of us. Ap...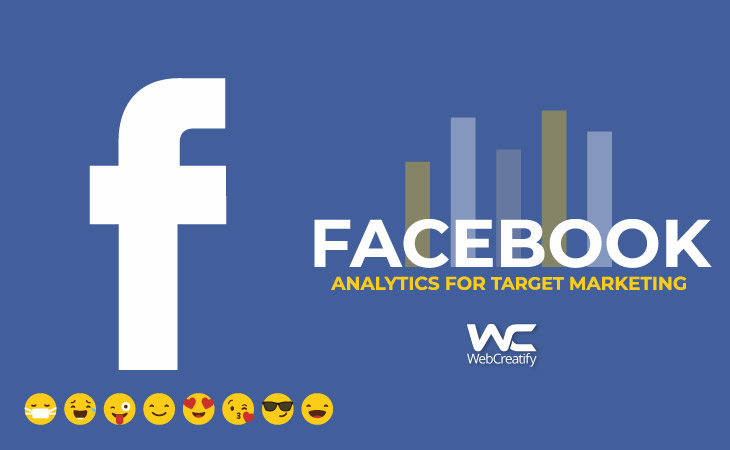 Facebook quietly rolled out its new Analytics tool in May. Most brands don't even know it exists yet! It's a powerful platform (with a mobile app version) that rivals Google Analytics and helps ad...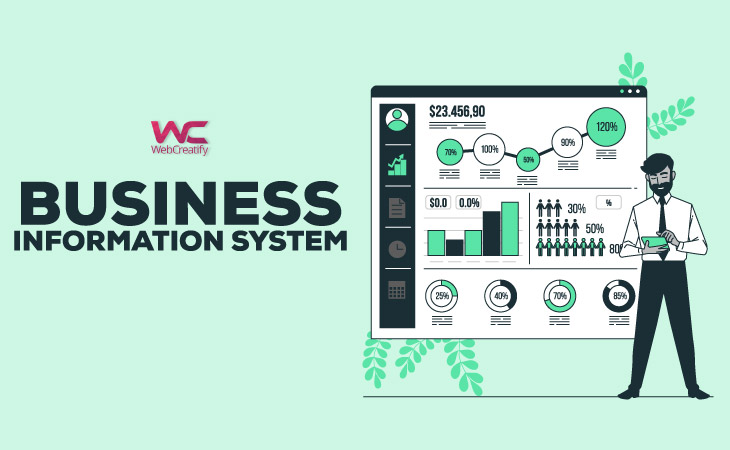 With a continuous change in customer's tastes, preferences, and requirements businesses that can change according to the dynamic environment and come up with new methods and techniques can surviv...
Sign up for email alerts
Stay current with our latest insights