Mon-Sat, 8.00-18.00. Sunday CLOSED
Progressive Web Apps: Why it is Future of the Mobile Web App?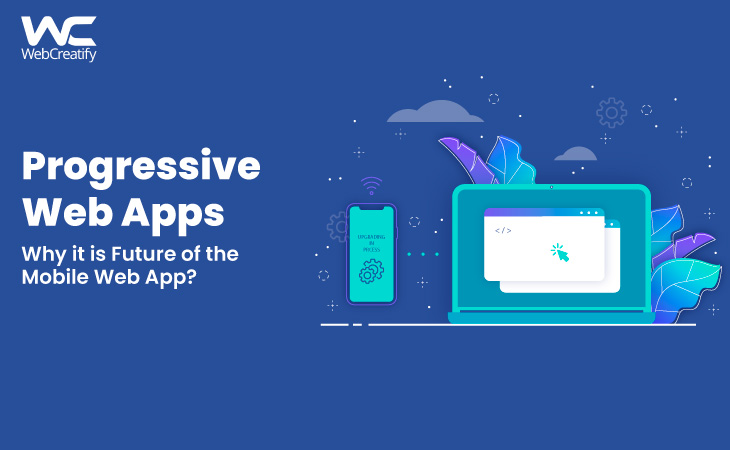 "Progressive Web Apps are just websites that took all the right vitamins."
In recent years, mobile usage has risen to the point where people now spend much time on mobile devices as they do on desktop, and in many countries, mobile is the only device they use[1]. The million-dollar question is how to target mobile and desktop users alike without developing and maintaining both a mobile app (iOS and Android) as well as a responsive website. In current years, many web developers have become convinced that Progressive Web Apps (PWAs) are the best answer, and this article is going to examine why they are the future of web design.
fig.no.1.Downasuar(switchit.com)
What are Progressive Web Applications?

In 2015 Google originally proposed, progressive web apps which are the mobile-friendly web applications designed to produce an app that can be experience on the web. It is a type of software application delivered through the web, built using common web technologies like HTML, CSS, and Javascript. They does not require any type of installation, they are useful for all user from their first visit to the browser tab. Leveraging the functionality of service workers, it loads more quickly (even when no connection is available), sends user permissible engaging push notifications, has a home screen icon, and delivers an immersive full-screen experience. Progressive web applications are:-
Reliable – It can load instantly from a user's home screen regardless of network conditions.
Fast - Rapid, smooth responses to user interactions.
Engaging - Deliver native-like immersive user experiences without the need for an app store.
fig.no.2.Prograssive web application(aureatelabs.com)
How to build a Progressive Web App?

PWA brings a surfeit of benefits and functional advantages, you do not require to rewrite the application. The apps can be transformed into PWA by adding layers to programming by following these step:

JSON file shares important information about the app with the browser. This includes details about the icon of the app, background color, name of the app, etc.
Register a service worker.
The service workers run in the background as the event-driven worker and act as the liaison or proxy between the application and the network.
Create an application shell.
An application shell is the first thing which can user see; so, it is important to ensure that it loads quickly. It must exist in the index HTML and inline CSS.
HTTPS is mandatory to ensure secure access to the app, use Service Workers as well as to allow installation on the home screen.
fig.no.3.How to build a progressive web app(techaheadcorp.com)
The key feature of Progressive Web App:-

The purpose to develop Progressive Web Apps is to load instantly and to deliver an excellent user experience. The faster loading app ensures better customer retention and an increased conversion ratio. Businesses in all different domains are adopting PWA due to its high-performance capabilities. The must-have features of PWA are as below:

Many times user experience influenced and undermined by unreliable connectivity issues. But PWA is accessible even if you lose internet connectivity.
As compared to native mobile apps, PWAs are cost-effective since they are build using advanced development tools and practices.
In PWAs you can also get data privacy, security, zero app complexity, and top of that cross-platform app at a much affordable price.
Progressive web apps work over HTTPs and it ensures maximum privacy and security to users as well as to the website data.
PWAs use the right capabilities at the right instance of time to create and deliver a delightful experience.
fig.no.4.key features of a progressive web app(quoracdn.com)
Why PWA: the PWA vs Native App:-

If you are willing to develop a web application or already have one, then you already have a potential progressive web app. If a user has found your website then they have also found your web app. The benefit of PWA is that if the user's first visit to your site sets them everything they need to experience. On web acquiring the user is much easier than native apps, so why wouldn't you engage that user base with rich, amazing, native-like user experience? Large web traffic now comes from mobile devices and recent studies have shown that most mobile users install 0 new apps per month.

fig.no.5.PWA vs Native app(quoracdn.com)
Companies using PWA:-
Starbucks (U.S)
Pinterest
Tinder
Google Maps
Instagram
Lyft
Twitter Lite
Flipkart
make my trip
BookMyShow
The other PWA-enabled websites include the likes of Alibaba, Snapdeal, Medium, Flipboard, Trivagao, Forbes, The Weather Channel, Pokedex.org, GitHub Explorer, Offline Wikipedia, and The Financial Times.

fig.no.6.Prograssive web apps(kinstacdn.com)
Conclusion:-

Beyond all the above considerations and adaptation by many companies is has been clear that why Progressive Web Apps seem to be the future of web design. As with any new technology they come with their fundamental design considerations but their abundant benefits make them a worthy investment.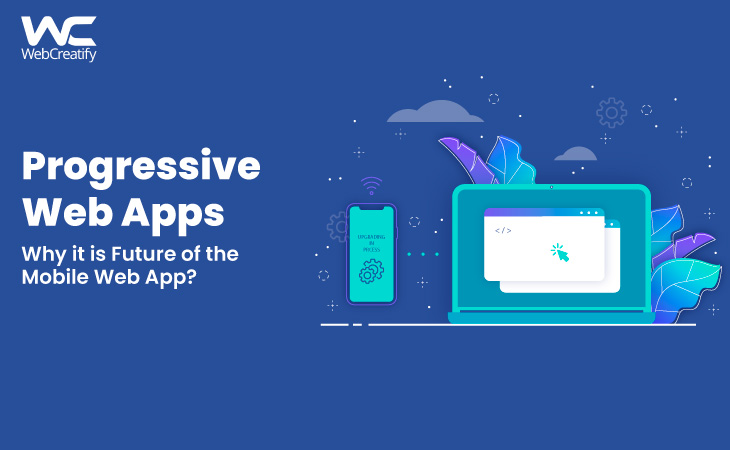 In recent years, mobile usage is usage has risen to the point where people now spend twice much time on mobile devices as they do on desktop, and in many countries, mobile is the only device they use...
"The first impression is the last impression" This holds particularly true for the website. The website is the first thing that catches the visitor's eyes. If the visitor is impressed and goi...
Sign up for email alerts
Stay current with our latest insights