Mon-Sat, 8.00-18.00. Sunday CLOSED
Online Payment Gateways: The Payment Processing through Internet
In this Era of Digitalization, the online payment gateway brings us to a cashless E- Commerce World where the liquid cash transactions takes place. An online payment gateway is a tools which authorizes credit cards and other types of payment for e-commerce transactions.
Payment gateways provides the merchant services for e- business, online retailers, bricks and clicks or traditional bricks. It can be provided by the banks to its customers or can be a specialised financial service providers as a separate services known as payment service providers. Even today, in this pandemic situation of Covid-19 outbreak, online payment gateways offering people safe breathing by providing the secure and reliable payment transactions and rescuing the crowd of peoples in the banks.

Below are some best payment gateways in India:
(From the survey till April, 2020)
• Cash free
• PayU
• Razorpay
• PayPal
• Paykun
• CCAvenue
• Atom paynetz
• PayTM
• PayUbiz
• DirectPay
• Mobilewiki
How Payment gateways works?
A payment gateway creates a payment transaction by the exchange of information between a payment portals (that can be a website, mobile application or voice response services) and the acquiring banks that are the front end processors.
The payment gateways works by securing information given by the users throughout the process. Once the process is completed the user receives a confirmation message.
Security in Online Payment Processing
• While the transaction of payment it involves sensitive information of users bank and card details which are completely personal to him/her. Hence security plays a vital role in whole process and a payment gateway ensures the security of information user puts in.
• To ensure the security of sensitive in formation the whole transaction takes place in the most secure tunnel known as "HTTPS" i.e. Hypertext Transfer Protocol for Secure communication between two variables.
• Also the concept of Hash function is also used to maintain security of each transaction. In this the payment gateway uses a signed request from a merchant to validate the request of transaction. A word is used as a signed request which is only known to the user and the gateway and IP of the requesting servers also get detected.
• All the transmitting information such as card details or UPI pin get encrypted by using SSL protocol.
• The term Tokenization plays an important role in security of transactions, Tokenization exchanges the sensitive information with some randomly generated strings of characters to reduce the risk associated with data breach.
• 3D secure is an additional layer of security that helps with fraud prevention while credit and debit card transactions.
All the above techniques are used by the online payment gateways to ensure the security of each transaction of user without losing ant sensitive data of user.
Benefits of Using Online Payment Gateways
Secure and reliable payment transactions is not the benefit of payment gateways but also it has some another benefits are as follows:
• Saving the bank details securely o make quick payments from anytime, anywhere.
• Provide some virtual wallets rather than Bank accounts such as PayTM wallet.
• Fraud screening tools to eliminate the risk of losing crucial information.
• Time and effort saving
• An individual can transfer money across the globe just by a click without living his/her place.
• And the most important benefit of Online payment is number of users can do payments at the same time without waiting in the queue, can bought anything from online retailers.
Hence, Online Payment gateway will surely help in dealing with one of major factor of one's Lifestyle because "Role of Money, will only be replaced by Virtual money."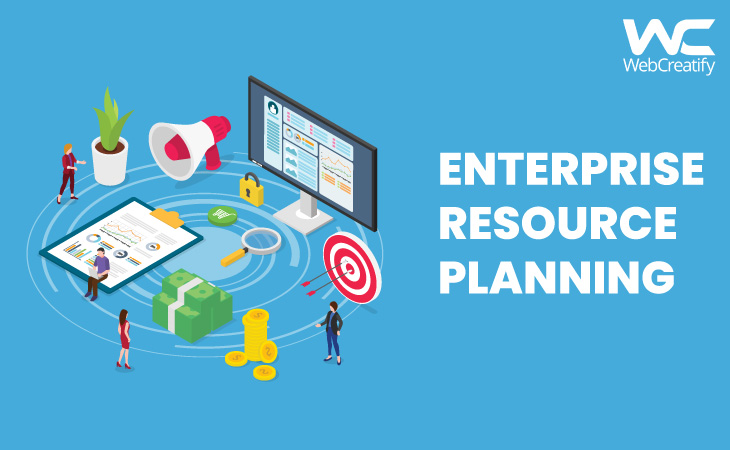 Enterprise Resource Planning (ERP) is a computer-based software that allows an organization to use its applications to manage the business. It is a system that identifies, plans wide resources to mak...
As India is a developing country, so it's also adapting the digital era in every day-to-day element. While shopping we come across different payment methods and sometimes we may get confused to c...
Sign up for email alerts
Stay current with our latest insights