Mon-Sat, 8.00-18.00. Sunday CLOSED
NABH (National Accreditation Board for Hospitals and Healthcare Providers)
Fig. Official symbol of NABH (Source: Tukuz.com)

The recent events of a pandemic by novel coronavirus has shed light on certain intangible aspects of an Indian healthcare organisation. These are:
1. Ineffective and inadequate quality and control in primary, secondary and tertiary level of healthcare organisations both in private and public sectors.
2. Inadequate manpower and lack of management due to absence of training for disaster management programmes (such programmes are not legalised in India, yet).
3. Lack of ethics among healthcare professionals.
This is the reason why several countries in the world got crumpled within months (Italy) due to the pandemic situation. This is the importance of quality management in the healthcare organisation.
Fig2. Structural framework of quality council of India (Source: nabh.co)

What is quality management?
Maintaining the parameters of a healthcare organisation (a hospital) in terms of quality and control is termed as quality management.
In simple words,
In a hospital, there are protocols (rules and guidelines) for laboratories, inventories, admission of patients and various other areas. The domain (and individuals) responsible for maintaining such guidelines are known as quality managers or quality management department.
What is NABH?
NABH stands for National Accreditation Board for hospitals and healthcare organisations. In India, it's a public body responsible for maintaining the quality parameters in healthcare organisations with authority and supervision.
From an entry-level hospital (minimum 50-bed hospitals) to a tertiary care hospital, this organisation provides guidelines that should be strictly followed and implemented. There is a provision for strict punishments if such guidelines are ignored or restricted in a healthcare organisation.
Fig 3. The structural framework of NABH (Source: cmijournal.org)

How does the NABH function?
It's a public body. Like any other governing body (say Medical council of India) it works accordingly. Every year, a list of guidelines are published. The list contains:
Guidelines of the previous list.
Modified guidelines.
Removal of guidelines which has lost its significance.
The following bullet points shall contain some of the entry-level guidelines (headings) that are included in the list:
Outline of NABH Entry Level Certification Standards
Patient-centred Standards
Access, Assessment and Continuity of Care (AAC)
Care of Patient (COP)
Management of Medication (MOM)
Patient Right and Education (PRE)
Hospital Infection Control (HIC)
Organization Centered Standards

Continuous Quality Improvement (CQI)
Responsibilities of Management (ROM)
Facility Management and Safety (FMS)
Human Resource Management (HRM)
Information Management System (IMS)
There are several organisations (such as Consortium accreditation of healthcare organisation) that schedule quarterly certified courses for updating healthcare professionals about the changes made in the list. NABH authorises certain organisations to make people aware of the changes.
Fig.4 Need for NABH guidelines (Source: bcchealthcarebranding.com)
How can it be useful?
For a hospital administrator, it is a boon. How?
In a hospital, there is a separate domain such as:
An IPD (In-patient department)
An OPD (Out-patient department)
Triages for OT (Operation Theatre)
Inventory.
Hospital transport facilities.
All these departments operate not only due to the influence of capital injection but also within the perimeter of quality rules and guidelines. A hospital administrator should be equipped with such guidelines to prevent consequences.
Types of hospitals accredited by NABH in India.
According to independent online news forum, Mint, there are 350 hospitals in India accredited with NABH both in the private and public sectors. These organisations are certified centres for providing quality healthcare services according to government protocols.
The government funded 'think-tank' NITI AAYOG has been constantly involved in such organisations for maintaining a financial equilibrium between the general masses and the service providers.
Contribution by NABH
Indian healthcare industry has been improving with the content of the Indian movie industry. Quality healthcare facility breaking the stigma of private and public healthcare facilities can be considered as the biggest contribution of NABH in association with NITI AAYOG and quality council of India (QCI).
The economy of India (macroeconomy) has been following a steady growth curve. It allowed the necessity of quality healthcare services in the middle-income group. NABH standards has allowed time value of money through value for money in terms of healthcare services. The consumers are provided for what they are paying for (or ready to pay).
Drawbacks of NABH
The biggest setback of NABH standards is incomplete focus on certain areas that shall profit the lower-income group in India in terms of 'out-of-pocket' expenditure (expenses that are not covered by the healthcare finance or insurance). For example, the National Health Protection Scheme (NHPS) does not cover for the OPD (out-patient department) expenses. This has resulted into a burden on the common consumers in India for healthcare services in India.
The NABH accredited hospitals in India provide quality healthcare services. It comes with a price which has proven to be expensive as per the cost of living (standard of living) in India. As a result of which, overhead expenditure and 'out-of-pocket' expenditures are still prevailing in the healthcare service sectors (both in the public and private sectors).
What can be the consequences?
Medico-legal cases.
Hospital accreditation by GOI (government of India) can be in jeopardy.
Intangible loss of credibility and good-will.

This is the reason why healthcare organisations strictly follow these guidelines.
Why there is a lack of quality in healthcare organisations in India in 2020?
MABH came into existence in 2005. After 15 years, Indian healthcare organisations are facing the toughest test against the novel coronavirus outbreak. A few reasons need to be discussed which are responsible for lack of quality.
1. Ineffective disaster management committee.
India lacks an effective disaster management team. The hospitals are on the same path. Frequent drills, quarterly classes and some norms have to be followed. These procedures need capita. The organisation heads do not see it as a short-term profit. As a result of which there is a lack of awareness among the healthcare workers in an organisation. On situations like the pandemic, the results are the reason for an ineffective and novice disaster management team.
2. Lack of capital, manpower and focus.
Private healthcare organisations focus on return on investment and revenues. They try to maintain these guidelines on a minimum scale. Public sectors, on the other hand, are burdened with an enormous demand for healthcare services. It gets difficult for them to focus on maintaining quality. As a result, in an emergency, the loss of property, credibility and human lives can get catastrophic.
There was a report in which a private hospital lost 80 per cent of its property due to a sudden outbreak of fire. Such incidents occur due to:
a. Lack of practice (dummy drills) for forecasting emergency among the workers.
b. Lack of focus in following healthcare protocols.
3. Lack of awareness about the need for quality management
The pandemic situation has made people aware of the following things:
a. Need for healthcare financing.
b. Need for quality management.
This is a sharp rise in the increase of quality awareness during the pandemic situation. The statistics before January 2020 was shallow. As a result, when such an emergency hit our country, the healthcare organisation could not retaliate with maximum immunity.
NABH program is a necessary step regarding awareness of policy and guidelines in a healthcare organisation. For a hospital administrator, it is necessary because the entire load of the organisation rest upon his/her shoulder. There are several job prospects in the administrative services of healthcare as quality managers. The government has shifted its focus on this aspect by providing opportunities for employment.
India has a huge demand for a healthcare organisation. NABH promotes the sustainability of such healthcare services through proper guidelines and parameters. This is the reason for the need for quality management in hospitals.
Firstly we prepare the platform for designing, then test with users, implementation, and integration with the sales-warehouse system. In most cases, the work to generate sales is still ahead of us. Ap...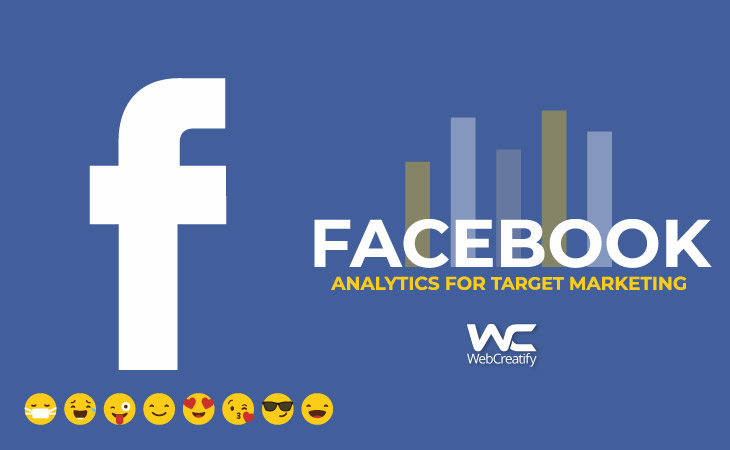 Facebook quietly rolled out its new Analytics tool in May. Most brands don't even know it exists yet! It's a powerful platform (with a mobile app version) that rivals Google Analytics and helps ad...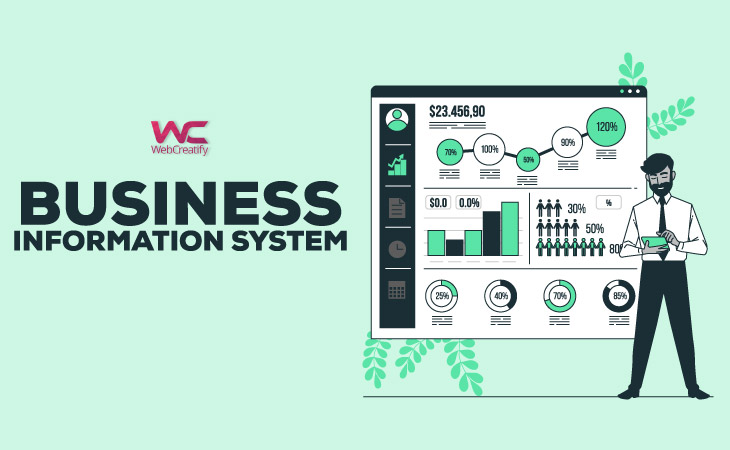 With a continuous change in customer's tastes, preferences, and requirements businesses that can change according to the dynamic environment and come up with new methods and techniques can surviv...
Sign up for email alerts
Stay current with our latest insights