Mon-Sat, 8.00-18.00. Sunday CLOSED
How Consumer Psychology has Changed While Shopping Online Due to COVID-19
To understand this change of behavior in the consumers we first need to understand that what is consumer psychology and how was the behavior of the consumers while shopping online before COVID-19, then only we will be able to compare and give a conclusion about the changes.
Consumer Psychology:-

"Consumer Psychology or Consumer Behavior is the study of why consumers buy goods and services and what are their tastes and preferences and what do they think when they see the advertisement of any product or service. Consumer Psychology also includes the consumer's emotional, mental, and behavioral responses before and after purchasing the goods and services."
fig.no.1.Consumer Behavior(onlinewhitepapers.com)
Consumer Psychology includes:-

How consumers choose products and services.

The thought process and emotions behind consumer decisions.

How environmental variables like friends, family, media, and culture influence the buying decisions of consumers.

What motivates consumers to choose one product over another.

How personal factors and differences affect people's buying choices and what changes does the consumers experience after one-time use of that particular product or service.

What marketers can do to effectively reach out their target customers and how the consumers react to these marketing techniques.
In the case of E-Commerce, the E-Tailers have to study the consumers a bit differently than any other normal business form, this is because the E-Commerce business depends a lot on consumer and retailer trust as there is no physical contact involved. During COVID-19 the E-commerce has become a basic need of almost all the consumers and the E-Tailers use different forms of Digital Marketing as one of their biggest tools for marketing.

Consumer Psychology While Shopping Online Before COVID-19:-
fig.no.2.Consumer Psychology while shopping online before COVID-19(entrepreneur.com)
Convenience: Convenience includes three things the ability to buy goods and services 24/7, everything in one place, and time convenience. The study of consumer psychology states that 58% percent of consumers while shopping online look at the ability to buy any kind of goods and service 24/7, 48% of consumers use online shopping to save time and due to the fast procedure 27% of consumers look at the convenience of everything available at one place.

Price: Price includes the ability to compare prices and online sales, discounts, and other offers. As per consumer psychology, 54% of consumers first see are they compare prices of different products and brands on the online shopping website and then they shop online whereas the 46% of users first see whether the online shopping website is providing any kind of online sales, discounts, lucky draws or offers.

Ease of Selection: Ease of selection includes greater variety, selection and ability to locate hard to find items. As per consumer psychology, 29% of consumers while shopping online look at the availability of greater variety, selection of products and 20% of customers check whether the items which are hard to find on the shops are they easily available online or not.

Free Shipping: As per consumer psychology 29% of consumers first look at the option of free shipping and then choose the product.

Push from offline: This includes the convenience of not going to shops, avoiding checkout lines and queues, and avoiding crowds. As per consumer psychology, 39% of consumers while online shopping have in their mind the fact that they don't have to go to the shops or malls, 15% consumers have in their mind that they are able to avoid crowds and 11% of consumers think that now they don't have to stand in queues and checkout lines.

Globalization: As per this factor the 11% of consumers prefer those websites that sell their products to almost all the countries and there are no boundaries.
fig.no.3.Reasons consumers shop online instead of in-shop(smartinsights.com)
Consumer Psychology While Shopping Online After COVID-19:-

fig.no.4.Consumer psycology while shopping online after COVID-19(agilitypr.com)
Below we provided some insight about the psychology of consumers have not changed after COVID-19.

Safety Measures: Almost all the consumers while shopping online in this pandemic check are their safety measures taken by the company, check whether the company is taking required safety measures while packing the products while shipping and delivery. They also check whether the delivery boy is taking the required safety measures while delivering the product.
Payment Method: Another thing that almost all the consumers nowadays is whether online modes of payment are available or not, so that there is no physical contact between the consumer and the delivery boy.
Availability of basic necessities: Another thing and one of the major points that the consumer checks nowadays is whether the online shopping site has the basic necessities products like food and home supplies available or not. There is one more thing that has been seen in consumer behavior and that is whether the products like hand sanitizers, masks, and other disinfectants are available online or not. Since these products are facing shortages, so the consumers expect online websites to keep an abundance of stock of these products and keep it available 24/7.
Price: Last but not least consumers also check whether the website has increased the price of the product with the earlier one. Many online shopping websites have misused this advantage of consumers buying products from online shop and having the increased prices, this can make the consumers upset, so the regular customers who are aware of the prices keeps a eye on this.
Measures were taken by E-commerce companies and E-Tailers to Satisfy Consumer Needs During COVID-19:-

fig.no.5.Consumer needs during COVID-19(fssaigov.com)
High Priority Items: The online shopping websites are the first who delivering the high priority items like food and other basic needs or products at the inexpensive price.

Limited buying: Online shopping websites especially which delivers food and other home supplies are limiting the number of goods that can be bought so the necessary items are not be stocked can be make available for everyone.

Delivery: Online shopping website have also made new delivery rules, for example, The delivery will leave the goods at your porch, ring the bell and leave, the delivery boy will keep the item at your doorstep ring the doorbell and step back and wait till you receive the item or the delivery boy will leave the goods in a box or packet that you keep outside the house. All this has been done to avoid any kind of physical contact.

Payment Method: One of the most appreciated things done by online shopping sites is the fact that many of them have removed the option of cash on delivery and only online modes of payment are available this has also been done to avoid physical contact.

Safety Measures: Last but not least all the online shopping websites are trying to overcome the human contact and all these guidelines are available on the websites of all online shopping companies.
To conclude we would like to say that consumer psychology has not changed very drastically due to COVID-19 instead the consumers just want more safety and security. The major changes are being faced by the E-Commerce industry since they are a basic need nowadays, they are the ones that need to focus more on consumer behavior. Also, one more thing that they have to keep in mind is the fact that their relationship with their consumers is based on the trust built between them, this trust plays a very major role in the consumer psychology while shopping online, therefore, these websites should focus on building this trust with their consumers
Firstly we prepare the platform for designing, then test with users, implementation, and integration with the sales-warehouse system. In most cases, the work to generate sales is still ahead of us. Ap...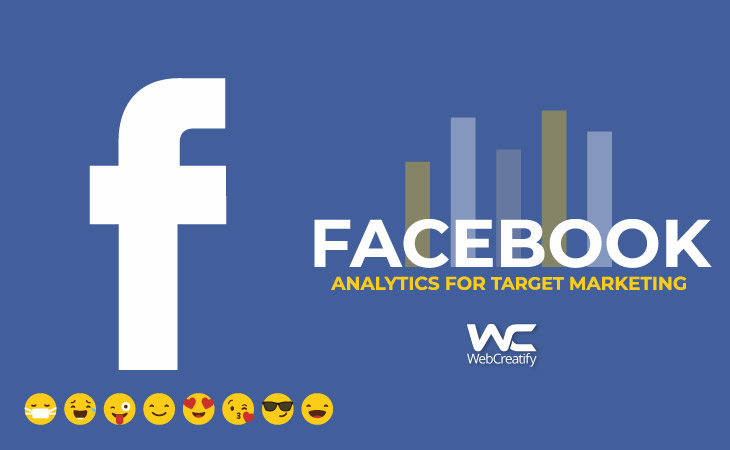 Facebook quietly rolled out its new Analytics tool in May. Most brands don't even know it exists yet! It's a powerful platform (with a mobile app version) that rivals Google Analytics and helps ad...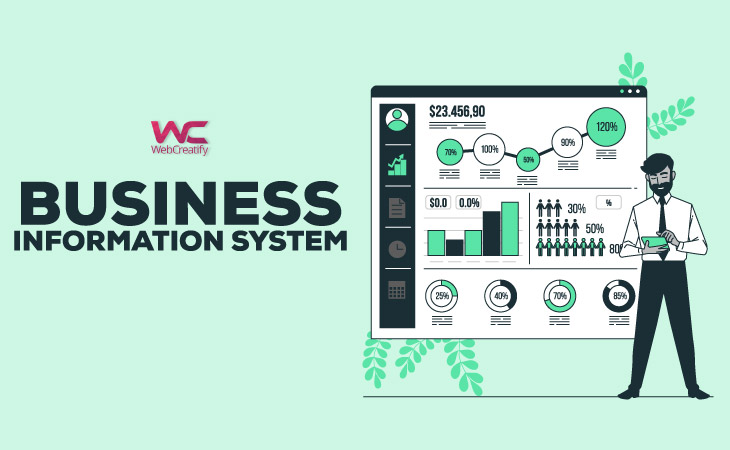 With a continuous change in customer's tastes, preferences, and requirements businesses that can change according to the dynamic environment and come up with new methods and techniques can surviv...
Sign up for email alerts
Stay current with our latest insights