Mon-Sat, 8.00-18.00. Sunday CLOSED
Challenges and opportunities while website development | A perspective towards Web Developers
fig.no.1.web languages(webdevelopment.com)
Website development is a complex method incorporating data variables and machine coding languages. With India moving towards a digital state, opportunities for website developers are touching promising numbers. With every opportunity comes challenges. The challenges are a necessary evil because it results in innovation.

"Necessity is the mother of Invention"

Greek Philosopher Plato.
IT (Information Technology) industries have started making their mark in India from the late 19s. Industries like WIPRO have represented India in the global hemisphere. Besides a few fraudulent examples like Satyam Industries, the IT sector is still a prosperous market. As the name suggests, the technology related to procuring, analyzing, and quantifying data makes an IT organization. Website designing and development are tools for representing a firm. The firm can be a non-IT sector. The need for website development started in India after the world cup in 1983. Then came the strategy of 'liberalization and globalization' by the financial maestro, the then Prime Minister Dr. Manmohan Singh. This was the green nod for the IT industries to spread like wild-fire and 'web designing and web development' got officially recognized as a promising profession.

fig.no.2.opportunities and challenges(businessdevelopment.com)
Every profession has challenges. With challenges come opportunities. Before segregating and analyzing the various challenges and opportunities, let us understand the basic difference between website designing and website development.
Difference between a website developer and a website designer.
It will be explained with the help of an example.
fig.no.3.Difference between developer and designer(googleengine.com)
It was the 7th of June and Ayan wanted to shop for a longline white t-shirt. He decided to shop from his favorite online website which was Myntra. So, he logged into the application and he was welcomed with the home page advertising a plethora of brands.

The person who is responsible for designing how the website is being represented to the customer is known as a Website Designer or front-end developer. He is the front-end guy who uses various tools such as machine languages like HTML(HyperText Markup Language) CSS ( Cascading Style Sheets) and JAVASCRIPT for designing a website. These visible inputs are called as front-end functions.
As soon as Ayan typed his search for the top-wear, the search bar sends the message to the database of Myntra, courtesy of the cloud computing system. The database is searched and matched and Ayan is presented with a variety of options. This list of procedures is not visible to the customer. This is called the back-end functions. The person responsible for the propagation of such actions is called a back-end developer or a Website developer. Their area of expertise lies within extracting, analyzing, and processing data according to the 'voice of the customer' (VoC). The tools for a website developer are SQL (structured query language), and python. There are tons of other tools and techniques that are used for their day to day activities.
Opportunities for website development.

fig.no.4. web developers(webdevelopment.com)
A plethora of opportunities.

For a web developer in India, there are multiple opportunities. Some of them are as follows, according to the markets that are showing growth prospects in India:
Web developers hired by start-ups.
Game developer due to the recent uplift of gaming culture in India.
OTT (Over the top platforms) arena like MX Player, Hoichoi (Bengali web streaming application), and ALT Balaji ( a Reliance group investment). These platforms are exploring ways of bringing 'bedside entertainment' due to the recent pandemic situation.
SEO (Search Engine Optimisation) specialists are always in demand. Several agencies charge for adding traffic to a website. Such agencies hire web developers for sustainability and speedy recovery from any form of technical abnormalities.
Industrialization in India,2020.

According to the Annual Budget released by Finance Minister Nirmala Sitharaman, there will be opportunities in Foreign Direct Investments (FDI). This has paved the way for foreign companies to make their mark on the business land of India. This a green signal for every web developer and web designer. Most of the industries will be based on the technological front. The demand for web developers will improve and increase statistically.
The advent of Data Science.
Data analytics, database design, digital marketing, require a good amount of coding and designing. According to the recent reports by Udemy, there is a 40 percent rise in enrolment for courses related to data science. Business analytics is a promising profession. But above all, such kind of awareness has resulted in a surge of demands and a good pay scale for web developers.
Demand in Healthcare IT.
Healthcare in India has been the talk of the town. With the implementation of 'Ayushman Bharat', an awareness regarding healthcare insurance has been reaching the Indian market. India is the third-largest contributor in the pharmaceutical sector in the world. This suggests the scope of Healthcare IT and healthcare to propagate. Telemedicine has already been encouraged by the Government of India ( NITI Aayog). Well, known organizations like Apollo, AIIMS( All India Institute of Health Sciences ) have employed healthcare IT sectors. This has opened doors for the website developers in the Government sectors as well.
Challenges in Website development

fig.no.5.challenges in website development(marutitech.com)
Cost-Effectiveness and budgeting.
The time value for Money is a compounding strategy that every star-up or organization employs. The return on investment depends on the amount paid to web developers. In today's scenario when competitive advantage has been ruling the market, strict budget and cost-effective investment have been a rising concern for web developers. Because that is directly proportional to a lower pay scale for the experts in this world. According to recent reports, the average salary for a website developer with an experience of eight to nine years in the field of business amounts to eighty thousand INR(Indian National Rupees).
Market controls growth prospects.
"India's IT &ITeS industry grew to US$ 181 billion in 2018-19. Exports from the industry increased to US$ 137 billion in FY19 while domestic revenues (including hardware) advanced to US$ 44 billion."
When the Dotcom bubble burst occurred in the United States, it plagued the entire business industry. That resulted in a direct impact on several website developers and designers. The scenario is the same in India. Due to the recent interest of the Government of India for promoting start-ups in India, website developers are looking forward to money-making growth prospects in India. But the financial market is volatile. There is a continuous fluctuation of demand and supply. Unless you are permanently involved with an organization, the path for a website developer is quite a marathon.
Lack of transparency in B2C (business to customer).
If an organization hires a web developer or a firm responsible for web development, the organization has certain needs. The job for a developer to deliver the solution for it. In most cases, due to ideological differences and visionary tranquility, the dissatisfaction level of the employer keeps surging. This is the most common scenario in this filed. The lust for perfection by employers is a nightmare for web developers. They constantly find themselves involved in formulating complex algorithms and tool employment. With a single order from the employers due to a change of business plans or agendas or business portfolios, the web developer has to start from ground zero.
Time-consuming profession.
Website development is a black hole when it comes to the number of hours spend behind one single project. For employed developers, deadlines are the most frightening keywords. They constantly have to put in extra added pressure for reaching the deadlines. This results in occupational hazards like stress and anxiety leading to Job dissatisfaction. For an economy like India where competition is always beyond the saturation limit, such a profession should be stepped with caution and patience.
Professional mix.
Today in India, organizations want to hire a professional with knowledge in web development as well as in web designing. This has resulted in dissolving the segregation in these two separate professions. As a result of which the competition has grown exponentially. This is the biggest reason that professionals in the web development market are 'jack of all trades but the master in none'. This has resulted in a professional mix.
Website development is a tedious task. But the recognition of such a task is only possible with technical injection. India is upgrading itself towards digital India. With the recent capital injection in promoting the Indian healthcare scenario and promotion of telemedicine, it can be concluded that Web developers are going to stay for a long duration in India rather than looking for foreign opportunities.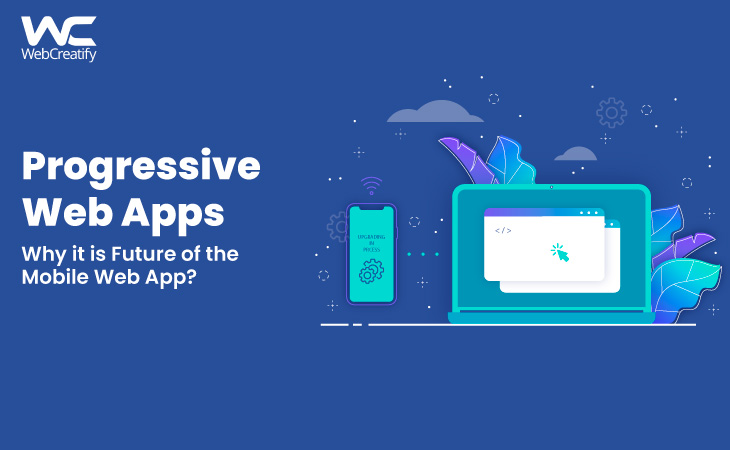 In recent years, mobile usage is usage has risen to the point where people now spend twice much time on mobile devices as they do on desktop, and in many countries, mobile is the only device they use...
"The first impression is the last impression" This holds particularly true for the website. The website is the first thing that catches the visitor's eyes. If the visitor is impressed and goi...
Sign up for email alerts
Stay current with our latest insights