Mon-Sat, 8.00-18.00. Sunday CLOSED
Best Online Communities for Software or Web Developers
Hello Aspirants,
Looking for expert Suggestions! Fed up of working alone, want some debates on different technologies, domains, or tools or want to showcase your project ideas?

Then this post will surely help you, here are some developers or programming communities listed to solve your problems.
Although, talk is cheap in a programmer's life because they are a bit isolated. Programming today is a race between the software engineers that they are dealing with bugs and starving to build better and better proof programs so that they can stand out from the crowd. Each program or project ends up with some new tricks and tips which will be helpful to others.
Being part of any programming community provides you a platform to give and take your experiences by finding some right project development communities. Here are some jotted programming Communities for web or software development below. Check them out, they are useful and fit for development at any stage of your career.
GitHub
GitHub is the community which is supporting more than 50 million people learn, share, and work together to build software. Here are the developer or learners all around the world. It does not provide direct communication with the developer instead it simply shares their codes and this makes it an awesome coding and programming community.

How Developers work here?
They find the tools that will support every part of their workflows and start working with their best and share their work as well. Peoples among the globe is watching their work and follows your lead. As they get a team working on the same project.

It cycles the production code faster and makes easy workflow with its packages and built-in CI/CD GitHub actions.

It offers development platform from source to business, you can host and review code, manage projects, cloud storage.

It offers development platform from source to business, you can host and review code, manage projects, cloud storage.


GitHub has given many successful products such as Spotify, C.H. ROBINSON, Qualcomm and etc.
Stackoverflow
stackoverflow is an open community that empowers development and discovers growth and productivity. It helps for getting a solution to the toughest coding questions and helps one to find a dream job. It has Public Q&A of 16.5 million to get answers and share back your knowledge back with others.
stackoverflow helps in business by offering a platform where business recruiters can directly hind and hire skilled developers to enhance their productivity rate. It also provides the tools and knowledge they need to work effectively.
Quickly determine and share internal knowledge with Private Q&A.
Helps in finding the perfect candidate via Talent Solutions
Speed up the productivity and services through Advertising Platform
This works on all the platforms of programming languages from basic to advance.
Docker
Docker hub is the world's largest platform that serves the easiest paths to develop, manage, and execute your application software. It provides multiple languages, frameworks, interfaces between tools to accelerate your workflow. It also gives freedom to the developer to choose the tools, application stack, and development environment as per their convenience.
It helps the developer to create Industry-standard and categorized apps. It always evaluates and elects the project through the CNCF Technical Oversight Committee. Docker Hub works in such fashion to make things easier for programmers. It consists of products and features as:
DockerCon LIVE

Docker Hub

Docker Desktop

Developers tools

Cloudy-ready modern applications

Docker App

Kubernetes- cloud platform for a container.
Community Network
SAP community network focuses on business coding which deals with client-side servers. If one wants to get deeper knowledge in Business coding then they should be a part of this community. Their programming committee sharpens one's skills in business coding by organizing events and webinars, distribute mentors, and give you some sample codes to understand the gist of the concept.
They have featured content on Intelligent Enterprise, Cloud ERP, Small and Midsize Business, Try and Buy, SAP Leonardo, Machine Learning, Block-chain, Internet of Things. Also, their Product Categories are ERP and Digital Core, Database Management, Analytics CRM and Customer Experience, HR and People Engagement, Digital Supply chain, and Finance.
Webdev: reddit
Reddit is a very popular programming community. Webdev Reddit is a web development community. It works in the area of light-hearted conversation as well as more involved one. No list of Programming community can be complete without mentioning Reddit. This is the giant community that has tremendous content to discuss on the topic of web development.

Hope, this review on different communities for the belongings of the world of Software and Web Development will be fruitful and helpful to recognize the right community to join. In life, every Technical aspirant should be a part of the Professional and technical community because, we the technical pillars of this society, we programmer understand only logic, not magic.
Remember, successful peoples in the world believes in building a strong network to share profits and communities are made to exhibit it…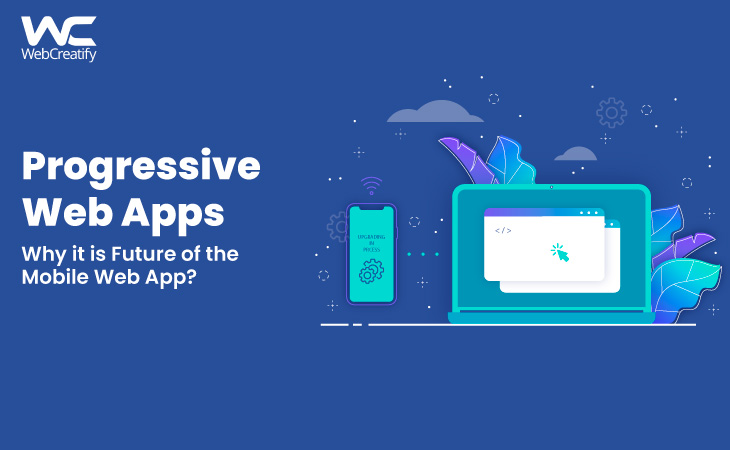 In recent years, mobile usage is usage has risen to the point where people now spend twice much time on mobile devices as they do on desktop, and in many countries, mobile is the only device they use...
"The first impression is the last impression" This holds particularly true for the website. The website is the first thing that catches the visitor's eyes. If the visitor is impressed and goi...
Sign up for email alerts
Stay current with our latest insights