Mon-Sat, 8.00-18.00. Sunday CLOSED
5 Great Online Learning Platforms and Their Benefits
It can be the foreign language that you always wanted to learn or a basic coding, thanks to the rapid advancement of technology, online learning lets you brush up and develop skills from any part of the world. You can learn at your own pace without feeling the pressure of someone holdings a gun to your head. Let's look at some of the best e-learning platforms and what benefits they hold.
What is an Online Learning Platform?

An online learning platform is a space of interactive educational content with information, resources, and tools provided to users to support and elevate educational delivery and management. It provides service on an individual or various topics with e-learning solutions and web-based training.
fig.no.1.online learning(learningplatform.com)
The potential in the eLearning industry is massive. By 2022, the size of this industry is expected to grow over 5% CAGR (Compounded Annual Growth Rate) from the year 2017 to 2022. And estimated to be worth $325 billion by 2025.
Top 5 Online Learning platforms.
To make the learning easy, let's take a look at the five best e-learning platforms of 2020.
SKILLSHARE - Best for Creatives.
UDEMY- Best for the average learner.
COURSERA - Best for academics.
EDX- Best for learners and instructors.
BYJU'S- Best for school and competitive exam students.
1.SkillShare
SkillShare is a popular course marketplace with more than 4 million students. The classes are divided into four categories: Creative Arts, Technology, Business, Lifestyle It has up to 24,000 lessons with activities including, Graphic design, drawing and illustration, Fine art, creative writing, cooking, and many more.
fig.no.2.online cources(learningwhere.com)
2. Udemy
Udemy is one of the most preferred online learning platform. With more than 40 million users, it provides a huge library over 1,50,000 courses and more than 50 thousand instructors which makes it another popular platform when it comes to content. It helps you in expanding your knowledge and acquiring new skills in any field from business to engineering. It also offers a range of online learning materials like video courses, PDF documents, and many others.
3.Coursera

Coursera is an online education platform that offers a wide variety and high-quality online courses. With 23 million users worldwide, it offers a variety of learning options and activities from world-class universities with flexible learning timetables.
4.Edx
Edx is identical to Coursera in that it gives many university courses from respected and well-known institutions with a wide range of academic fields including science, humanities, technology, and business. Institutions like Harvard, MIT, Berkley, and IBM are associated with it. It runs weekly sessions including videos and practice sessions. Courses are categorized on the basis of self- paced and instructor paced according to the student's requirement.
fig.no.3.Tranding cources(mooclabclub.com)
5.BYJU's
Byju's is one of the top eLearning companies in India which is headquartered in Bangalore, India. Byju's boasts to receive first investment in Asia from the Chan Zuckerberg Initiative. This educational technology and online tutoring firm have created a K12 learning smartphone app that offers highly effective, adaptive, and engaging learning programs. These programs not only serve school students but also train students for various competitive exams such as IIT-JEE, CAT, GRE, IAS, and many more.
Benefits of Online Learning

Personalized attention.
Information will be safely stored.
Access to specialized degree courses.
No geographical barrier.
Networks with peers across the nation.
Reduced costs.
Reviews lectures instantly.
Flexible learning schedule.
Lectures can be taken again and again
Options to pick courses from a huge variety
Conclusion
Increased attention towards digital platforms has put online learning on top. Institutions have realized that a lot more can be achieved by utilizing their tech. And for users, there is nothing better than having the control of their academic life in their own hands i.e, learning at their own pace. Learning a skill doesn't take time but, it is very necessary to do the research, to study which platform suits you best and is certainly right for you.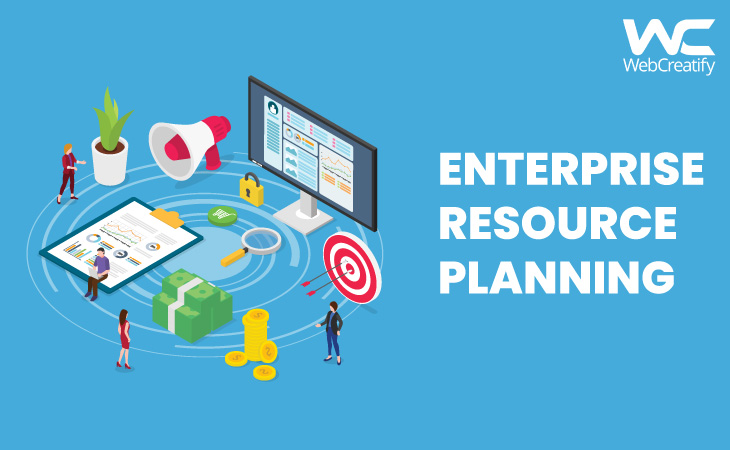 Enterprise Resource Planning (ERP) is a computer-based software that allows an organization to use its applications to manage the business. It is a system that identifies, plans wide resources to mak...
As India is a developing country, so it's also adapting the digital era in every day-to-day element. While shopping we come across different payment methods and sometimes we may get confused to c...
Sign up for email alerts
Stay current with our latest insights