Mon-Sat, 8.00-18.00. Sunday CLOSED
From Basics to Boss: 6 Steps to Create a LinkedIn Profile and Its Scope
"Sometimes the bravest and most important thing you can do is just show up."
Over the years, LinkedIn has become the largest professional network on the planet. With more than 670 million users worldwide, it is an essential Network's Tool-Kit.
To get your name in front of hundreds and thousands of professionals, you have to have a LinkedIn profile. It is essential to have one if you are looking for a job, or want to network with people in your industry. Let's learn how to build a profile on LinkedIn and why is it beneficial for you.
What Is LinkedIn?
fig.no.1.linkedin(linkedin.com)
LinkedIn is the world's largest social and professional network for the business community on the internet. The site is a place to find the right job, a place for professionals to connect and strengthen with past and current colleagues, find internships, increase the number of business connections, learn skills. Once you create a LinkedIn profile, you can let people know what are you working on, such as work, education, skills, and recommendations.
Steps To Create A LinkedIn Profile

Here are six steps on how one can make a professional profile on LinkedIn.
Step 1: Start with the basics
Step 2: Put a face to the name
Step 3: A nod to education
Step 4: Add relevant skills
Step 5: Add work and education experiences
Step 6: Share that ''You're open"
1. Start with the Basics.

In order to start using LinkedIn, you need to create an account. Open your Web browser and visit LinkedIn.
fig.no.2.Sign up(linkedin.com)
Select the option "Create an account"
Write your First Name in the First Name box.
Consecutively, Write down your Last Name in the Last Name box.
Enter a valid email address where you receive an email.
Enter a password for your account.
Click on "Agree & Join"
2. Put a Face to the Name.

Your photo is your virtual handshake, so upload a photo that aligns with your role as a professional, but that makes you approachable. Members who include a profile photo receive 21x more profile views and up to 36x more messages. Upload directly from your phone, but make sure it's good quality and includes you only, not your pet or significant other.
3. Add Relevant Skills.
To match your profile for different roles and the right opportunities, it is recommended to put as many skills as you can. Different companies can consider or describe your skills differently. One company can call your skills "sales" and another can call it "Marketing', so list both.
fig.no.3.Add skills(linkedin.com)
When you add a skill, you will notice that there appears a drop-down menu that will suggest you skills that other people have used. You can either select the appropriate skill from the drop-down menu or choose to create one of your own which describes you the best.
4. A Nod to Education.
This platform lets you connect with old classmates, alumni groups, and in general people who share the same education or interests. When you will start writing your school's or college's name, a drop-down menu will appear with a logo besides the name for convenience
5. Showcase your Experience.
For job hunters, this is where the juice is—you have to make sure the experience listed reflects your personality. You need to portray your skills and capabilities in a way that impress the recruiter and not push them away. Nearly 40% of recruiters are looking for you to add some personality. Always create consistency throughout your whole CV, exclude jobs that are not relevant as it will do more harm to you by confusing the recruiters.
6. Share that ''You're open".
You want recruiters to know that you are available and open. People tend to write that they are available in their bio, which is the wrong way to advertise yourself. Because recruiters are not personally not going to visit your profile, so the best way to share that you're open and to appear in recruiter searches click on "Let recruiters know you're open".
fig.no.4.you's open(linkedin.com)
Scope of a LinkedIn Profile
Time has gone to using LinkedIn as a digital CV only. Now, it differs as to how much depending on its purpose for you. Some of them are:
To gain and share knowledge.
Network with complete strangers who you feel you can learn a lot from.
Navigating professional life including small business owners, students, and job seekers.
Used for seeking employment and being found by the recruiters.
For advertising jobs and headhunting suitable candidates.
Advancing the company's profile.
Gaining visibility in content marketing.
Advertising professional services.
Forming a core part of digital branding.
Personal branding.
Connection to professionals for business.
Harnessing the professional network.
Connection with like-minded people.
Reaching out to old colleagues and classmates.
Making connections for generating leads.
Growing network.
Establishing partnerships.
Creating better brand awareness.
Generating traffic and leads.
Conclusion:
You see, having a profile on LinkedIn is like having a digital CV, a business card, and in some cases even a portfolio, all at once. It is an open invitation for the whole world to see you and what you are skilled at. Not having it, on another hand, is like not showing up on Google search. If somebody looks for sports shoes and your ad doesn't appear, somebody else will probably steal your cookie.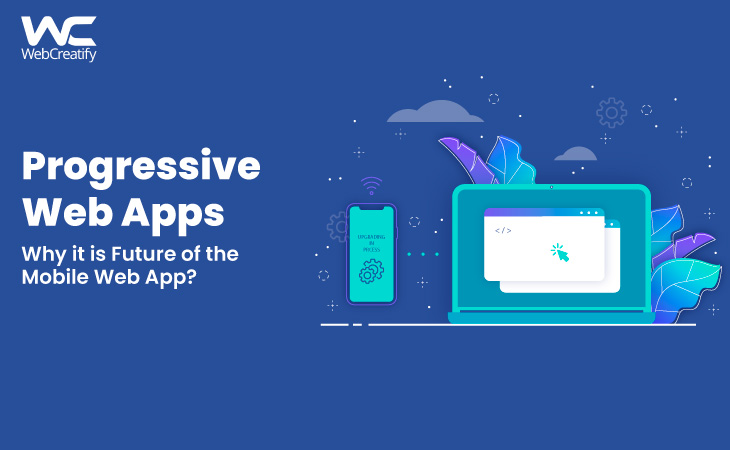 In recent years, mobile usage is usage has risen to the point where people now spend twice much time on mobile devices as they do on desktop, and in many countries, mobile is the only device they use...
"The first impression is the last impression" This holds particularly true for the website. The website is the first thing that catches the visitor's eyes. If the visitor is impressed and goi...
Sign up for email alerts
Stay current with our latest insights